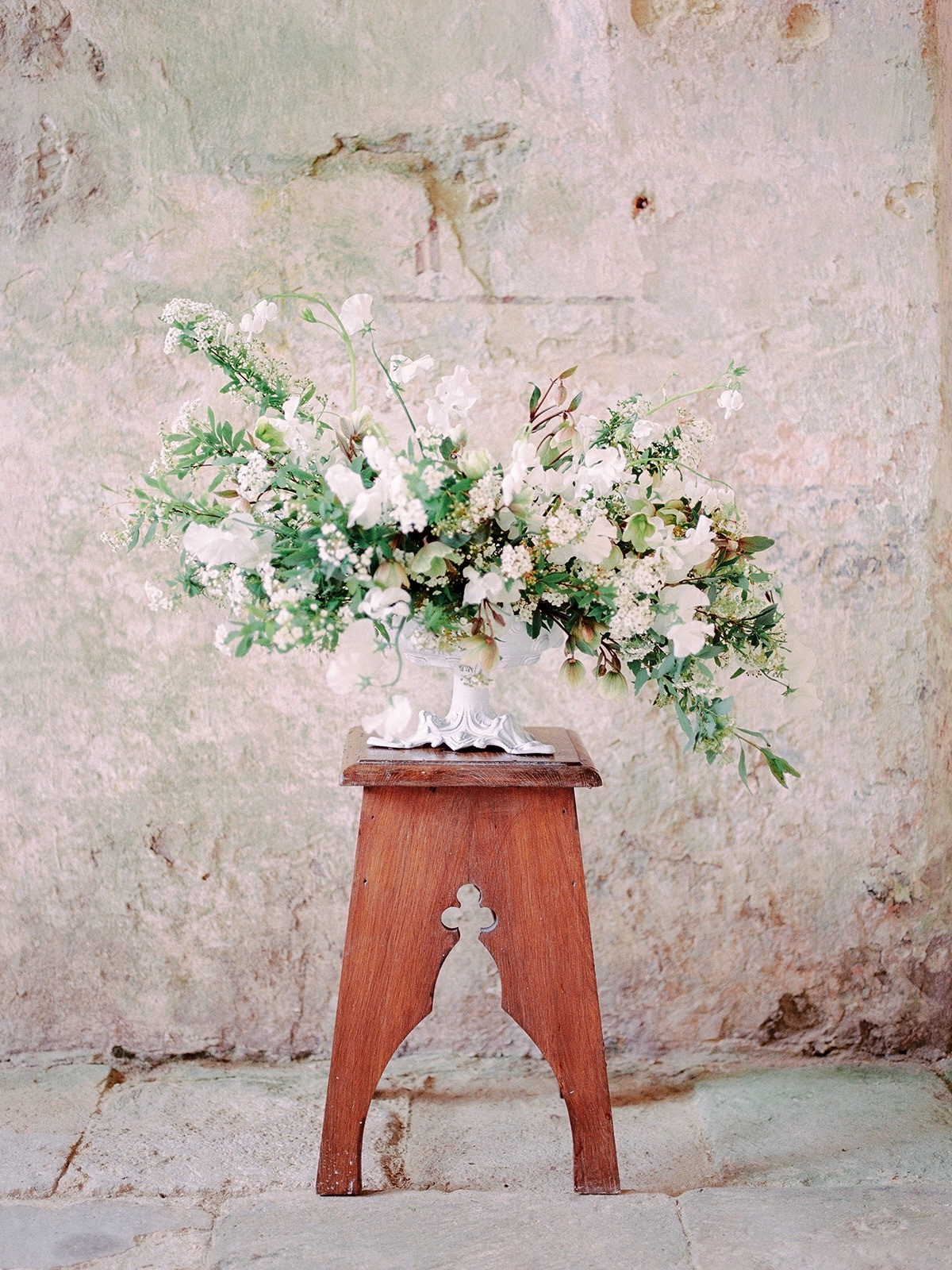 In April of 2018, I was asked if I would like to provide a headpiece for a very special photoshoot taking place in the French countryside.
Laetitia Mayor of Floresie is an extraordinary fine art florist who creates the most beautiful floral installations and arrangements for weddings across Europe.
Floresie is both a floral studio and school and Laetitia holds workshops to teach others about the wonders of the floral world.
This beautiful photoshoot, captured by photographer Harriette Earnshaw, brought together the participants of Floresie's Spring workshop with some of the wedding industries best suppliers to celebrate the beauty of Spring.
The theme was all things white and I created a delicate and intricate floral enamel headpiece in soft shades of white.
Here is just a small selection of Harriette's beautiful photos.
A full list of the suppliers involved in the shoot are listed below.