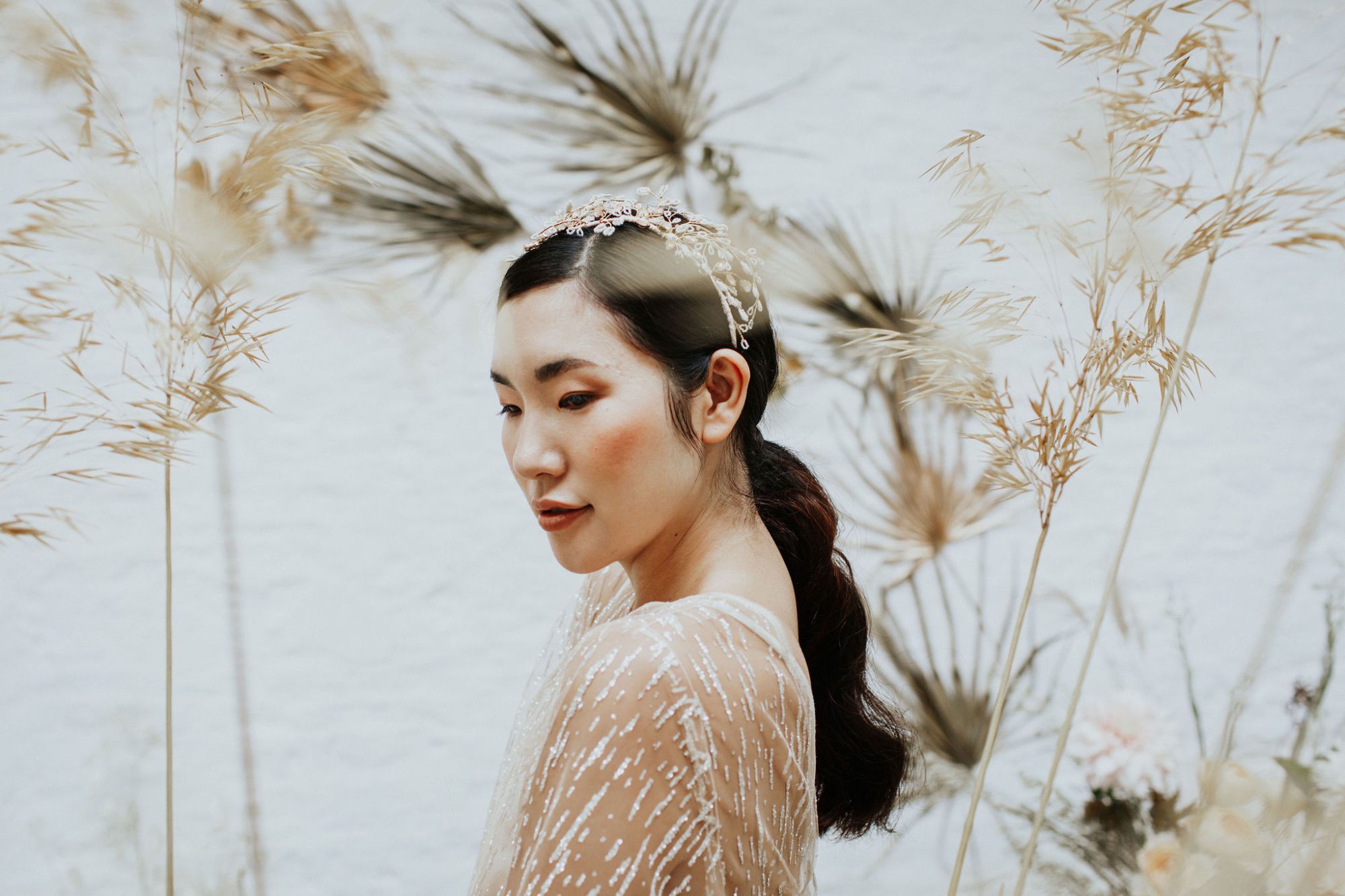 Introduction
This privacy notice provides you with details of how we collect and process your personal data through your use of this website www.clarelloyd.co.uk.
By providing us with your data, you warrant to us that you are over 18 years of age.
Clare Lloyd is the data controller and we are responsible for your personal data (referred to as 'we', 'us', or 'our' in this privacy notice.
Clare Lloyd Accessories is committed to protecting and respecting your privacy.
By visiting www.clarelloyd.co.uk you are accepting and consenting to the practices described in this policy.
Contact Details
Our full contact details are: Clare Lloyd t/a Clare Lloyd Jewellery, Silk Mill Studios - Studio 4, Merchants Barton, Frome, Somerset BA11 1PT
Email: [email protected]
Your Rights
Under GDPR regulations, you have the right to access, amend and delete any of the personal data that we hold. Please email Clare Lloyd using the contact details above should you wish to make any changes or have any questions relating to this Privacy Notice. If you would like to find out more information about your rights under GDPR regulations, please visit ICO for more details.
Information we collect from you and what we do with it
The following data about you is collected and processed:
Information you provide:
This is regarded as information about you that you give to us by filling out forms on this site or by corresponding with us by phone, email or otherwise. It includes information you provide when you subscribe to our service, search for a product, place an order on this site, enter a competition or survey and when you report a problem with this site. The information you may provide may include your name, address, email address, phone number, descriptions and photographs.
Information collected about you with regard to each of your visits to our site, the following is automatically collected:
Technical information including Internet Protocol (IP) address used to connect your computer to the internet, your login information, browser type and versions, time setting, operating system and platform.
Information about your visit to this website including the products you viewed or searched for. Please note, this information is collected anonymously via Google Analytics and we never have access to your personal details at any time except for information you may send/give to us via email, telephone or personal meeting.
We will never forward or sell any of your details or personal information to any third party.
The information you provide at the time of placing an order will only ever be used to enable us to carry out our obligations to you when you purchase goods or services from us.
We use the following Third Party Software to Operate this Service
Create.net
This website and the online store in hosted and operated through www.create.net. They provide us with an online e-commerce platform that allows us to sell our products and service to you. Your data is stored through Create's data storage, database and the general Create application. They store you data on a secure server behind a firewall - you may wish to read Create's Privacy Policy here.
Payment via PayPal
If you choose to make a payment using the direct payment gateway within this site you will be using PayPal to process your payment. All direct payment gateways adhere to the standards set by PCI-DSS as managed by PCI Security Standards Council which is a joint effort of brands like Visa, Mastercard, American Express and Discover. PCI-DSS requirements helps ensure the secure handling of credit card information by our site and its service providers. As a third party payment gateway is used to process direct payments within our site, at no time do we ever have any access to your credit card or financial details.
Google Analytics
When someone visits www.clarelloyd.co.uk we use a third party service Google Analytics to collect standard internet log information and details or visitor behaviour patterns. We do this to find out things such as the number of visitors to various parts of the site. This information is only processed in a way that does not identify anyone. we do not make, and do not allow Google to make, any attempt to find out the identities of those visiting our website. you can review Google's Privacy Policy here.
MailChimp
This website ww.clarelloyd.co.uk uses a third party service Mailchimp to collect the email addresses of people who choose to subscribe or sign up to our newsletter. MailChimp will store the email address of those who sign up on their servers and we will use Mailchimp to create and send our newsletter to subscribers. You can view Mailchimp's Privacy Policy here. Any person who signs up to receive our newsletter is free to unsubscribe at any time.
Marketing Communications
We will only ever send out Marketing Communications in the form of a newsletter and this will only be sent to those who give their express consent to receive such communications by signing up to our mailing list via this website, our social media accounts (Facebook) or via written consent.
You will not receive marketing communication from us if you make a purchase from this website. If you make a purchase from this website, we will only communicate with you to enable us to fulfil our obligations to you in regards to making and delivering your order.
Retaining and Deleting Personal Data
Retaining and Deleting Personal Data Personal data that we process for any purpose or purposes shall not be kept for longer than is necessary.
We will retain your personal data as follows:
For tax purposes the law requires us to keep basic information about our customers including Contact, Identity, Financial and Transaction data for six years after they stop being customers.
Compliance with laws and regulatory obligations. We may collect, use, retain and share your information if we have a good faith belief that it is reasonable necessary to (a) respond to legal process or to government requests; (b) enforce my agreements, terms and policies; (c) prevent, investigate and address fraud and other illegal activity, security or technical issues or (d) protect the rights, property and safety of my customers or others.
Transfers of Personal Information Outside the EU
We may store and process your information through third party hosting services in the US and other jurisdictions. As a result, we may transfer your personal information to a jurisdiction with different data protection and government surveillance laws to your jurisdiction.
Amendments
We may update this policy from time to time by publishing a new version on our website.
You should check this page occasionally to ensure that you are happy with any changes to this policy.
This policy was last updated on 5th April 2021.
Cookie Policy
This website uses cookies to distinguish you from other users of the website. This helps to provide you with a good experience when you browse the website and allows the improvement of the site. By continuing to browse this website, you are agreeing to my use of cookies.
A cookie is a small file of letters and numbers that are stored on your browser or the hard drive of your computer if you agree.
The following cookies are used on this website:
This website sets strictly necessary cookies: These cookies are essential in order to enable you to move around the website and use its features, such as accessing secure areas of the website. Without these cookies services you have asked for, like shopping baskets or e-billing, cannot be provided.
This website sets performance cookies: These cookies collect information about how visitors use a website, for instance which pages visitors go to most often, and if they get error messages from web pages. These cookies don't collect information that identifies a visitor. All information these cookies collect is aggregated and therefore anonymous. It is only used to improve how a website works.
This website sets functionality cookies: These cookies allow the website to remember choices you make (such as your user name, language or the region you are in) and provide enhanced, more personal features. For instance, a website may be able to provide you with local weather reports or traffic news by storing in a cookie the region in which you are currently located. These cookies can also be used to remember changes you have made to text size, fonts and other parts of web pages that you can customise. They may also be used to provide services you have asked for such as watching a video or commenting on a blog. The information these cookies collect may be anonymised and they cannot track your browsing activity on other websites.
This website sets targeting cookies: These cookies are used to deliver adverts more relevant to you and your interests. They are also used to limit the number of times you see an advertisement as well as help measure the effectiveness of the advertising campaign. They are usually placed by advertising networks with the website operator's permission. They remember that you have visited a website and this information is shared with other organisations such as advertisers. Quite often targeting or advertising cookies will be linked to site functionality provided by the other organisation.
Please note that third parties (for example, Facebook or Google Maps) will also use cookies, over which I have no control.
You can block cookies by activating the setting on your browser that allows you to refuse the setting of some or all cookies. However, if you use your browser settings to block all cookies (including essential cookies) you may not be able to access all or parts of this website.