"One of my absolute favourite parts of planning our wedding was working with accessories designer Clare Lloyd who made a bespoke headpiece for me. It was such a delight to visit her studio - a treasure chest of beads in every colour and mountains of sparkling creations. Together we concocted my dream hairpiece"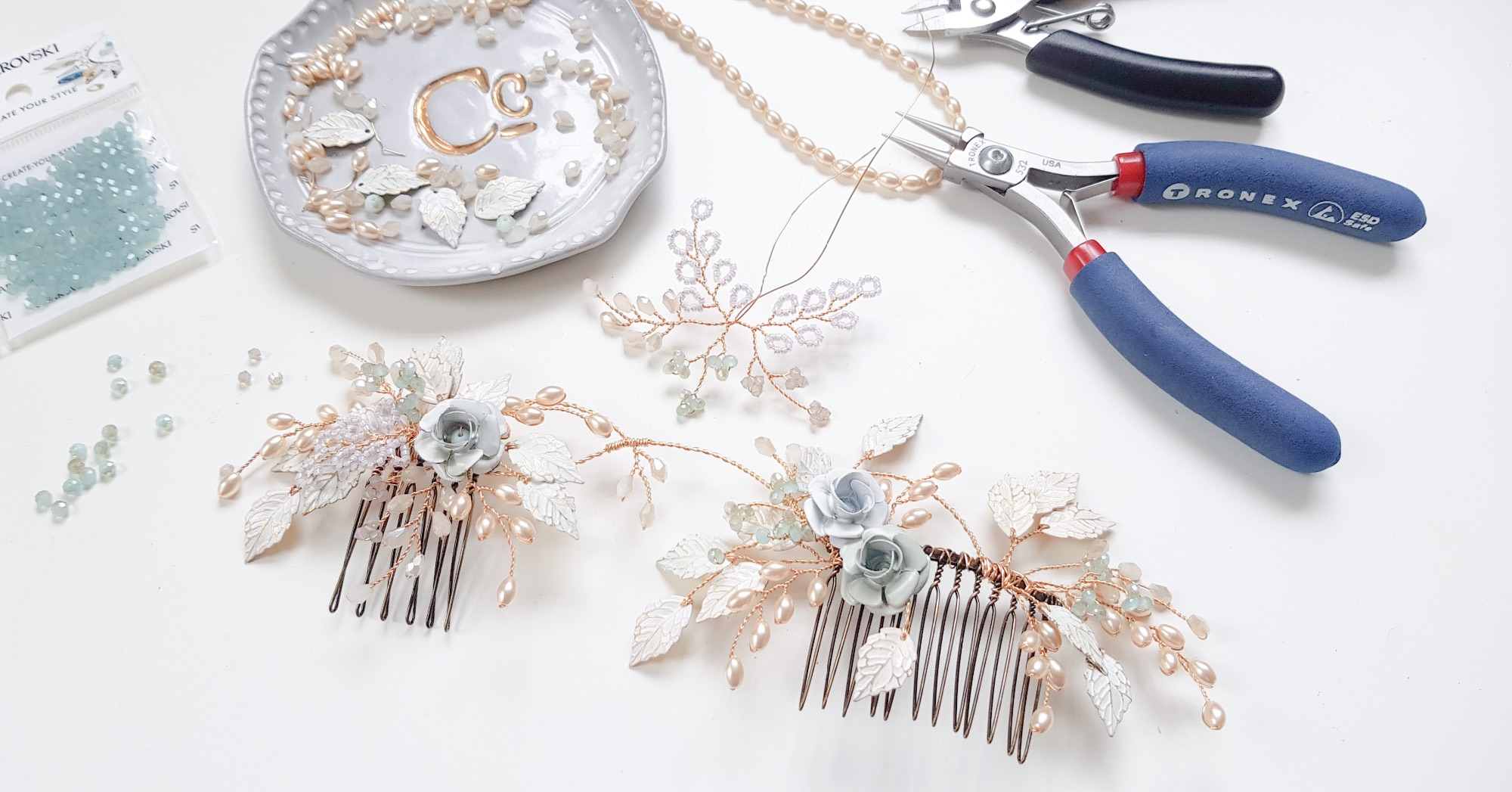 Having your bridal accessories designed and made especially for you means that not only can you be involved in the design process but you also get something that is entirely unique to you - a one-of-a-kind headpiece that has been made just for you. There will never be another headpiece quite like it.
Together, we can work on creating bespoke bridal accessories that are completely personal to you so, whether you know exactly what it is that you're looking for or whether you are still searching for inspiration- I'd love to hear from you.
.
I will work closely with you to design your own definition of luxury and, using the most beautiful materials, I will create the most perfect bridal headpiece to wear on your wedding day, weaving your personality through every tiny crystal and pearl.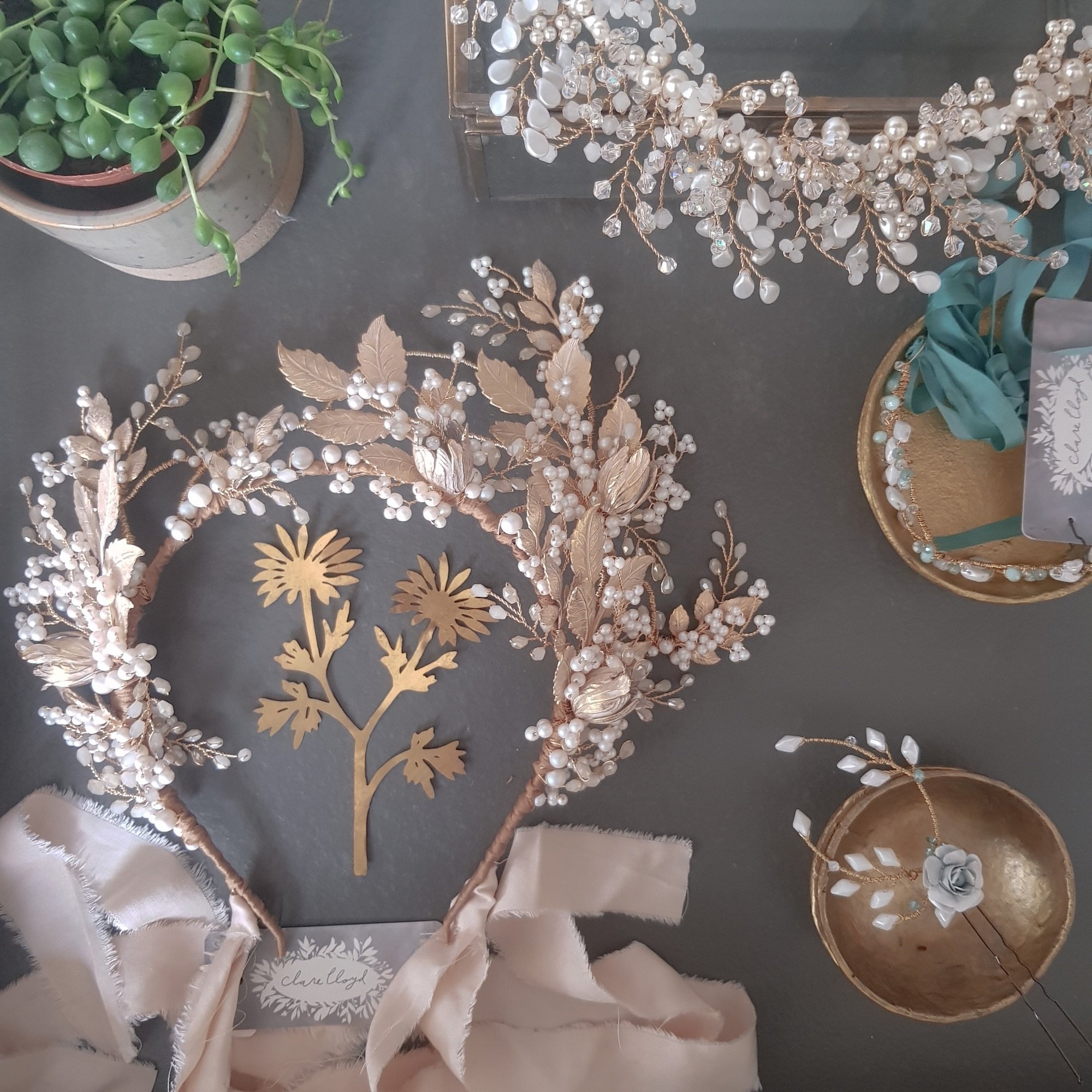 Even if you haven't quite yet decided on what you'd like, the bespoke design process is easy to start and there are two options:
Visit the Studio - you can make an appointment to visit the studio and we can talk through your ideas and vision. You can try on lots of samples to get an idea of how certain styles feel and look.
On-line - if visiting the studio isn't an option, don't worry, we can also work together via the internet through Zoom, Facetime, Skype, email and by telephone.
Initial Consultations are always free and there is never any obligation to proceed.
What Happens Next - After our meeting or discussions, I will get back to you with suggestions, ideas and a quotation.
As soon as we agree on a design and the materials to be used to create your bespoke bridal accessories, I will ask for a deposit which is usually 50% of the total cost of your headpiece. We will also agree and confirm time scales so you will know exactly when to expect your headpiece to be ready.
Throughout the process, I will keep in touch with regular updates, progress reports and photos to make sure that you're happy with how things are looking at every step of the process. At this stage small changes and tweaks can be made to make sure you're completely happy with the design.
Once your bespoke wedding hair accessory is complete, I will send you some final photos to approve. Once approved, the final balance of the cost will be due for payment and upon payment, your beautiful bespoke headpiece will be posted to your or you can collect it from the studio.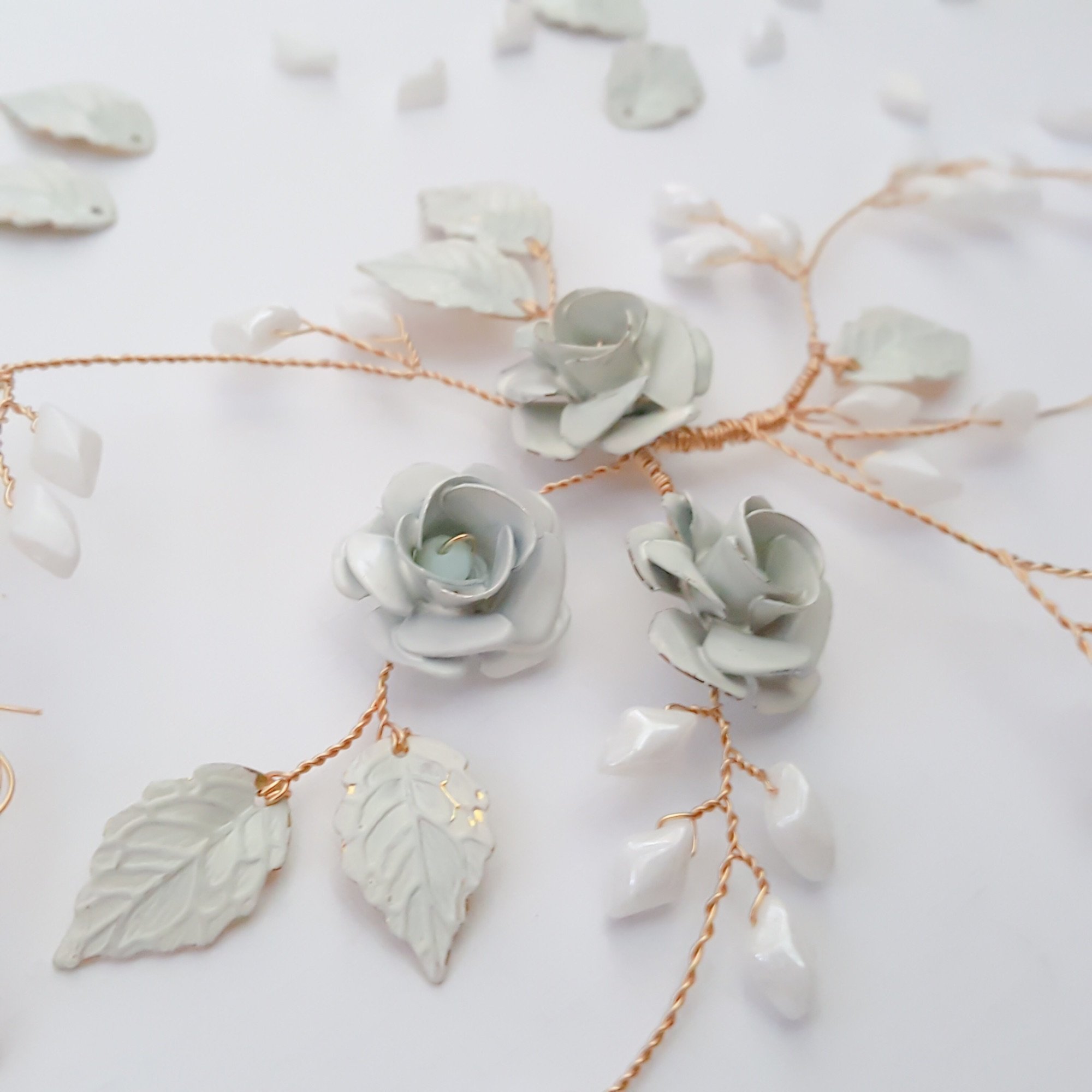 The bespoke process does take longer to complete so I would advise that you get in touch as soon as you can - and as a minimum, I would need between 4 - 8 weeks to design and create a bespoke piece for you. A more accurate time scale will be discussed and agreed when we initially talk about your ideas. Please allow time for delivery too and for international brides, I would suggest allowing a minimum of three months to complete and deliver a bespoke design.
Pricing for bespoke orders depends on the complexity of the design and the materials used but as a rough guide, bespoke designs would start at £250 for a medium sized hair comb, a headdress would start at £350 and crowns start at £500. We will discuss costs when we have our consultation and I will always design within your budget.
Custom changes to existing designs
There is also the option to make custom changes to my existing designs. Perhaps you've seen a headpiece that you love but would like it in a different size or colour. Custom changes to existing designs can include:
Custom colours to compliment your dress or wedding theme
Made-to-fit with custom sizing - most of my designs can be made in a size to fit you perfectly
Change of materials - perhaps you would prefer pearls instead of crystals or more or less beadwork
Combination of different designs - maybe you like the look of a hair comb but would prefer it as a headdress or you like different parts of several designs and would like a combination of these elements
Small changes to existing designs do not incur an additional charge but more significant amendments or combinations of designs will incur an additional cost. All costs will be agreed before any work is started.