Taking care of our beautiful planet is vital and it's very important to me that my business and the bridal accessories that I make are ethical and sustainable with as little impact on the planet as possible. Environmental awareness and sustainability is something that I am constantly evolving and working on improving so I will update this page when I make new changes and improvements. At the moment, here are some of the ways that I am trying to make my business and processes as considerate to the planet, environment and the humans and animals that we share our lives with.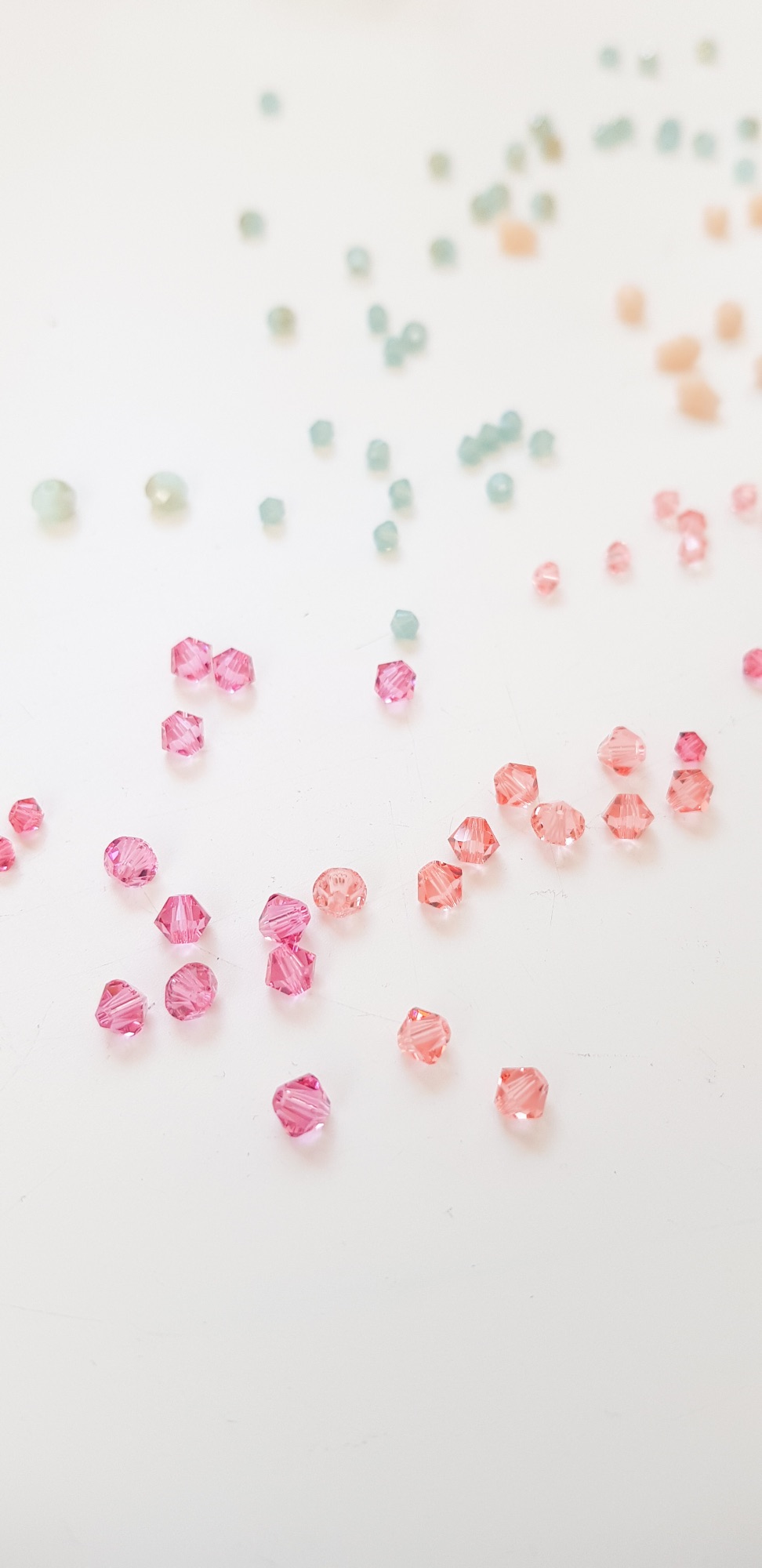 Whevever possible, I only use materials that are sourced from UK suppliers and preferably from a small business - I believe that it is important to support our network of small businesses.
I also want to use the finest and most luxurious materials available and I use a lot of the finest European crystals and glass pearls - I use a UK company (Bluestreak Crystals) to buy bulk factory packs of pearls and crystals to save on packaging and transporation.
I also use Czech Preciosa glass pearls and crystals. Preciosa is a small family owned company that has been making crystal and glass for many generations. They take their environmental responsibilities seriously and they have a comprehenisve green policy. Preciosa have a beautiful range of fire pressed glass beads and their glass pearls come in a lovely selection of colours.
I use Miyuki delica seed beads which are made from glass and produced by a small family owned Japanese business. I also use Toho glass seed beads to a lesser extent - all of which are sourced from UK suppliers.
All precious metals that I use are made from recycled materials - all sterling silver and gold is recycled and is purchased from two UK bullion dealers in Hatton Garden in London and Birmingham. I use brass wire and sheet for a lot of my designs - brass is nearly always recycled as it is not economically viable to produce new. I currently source my brass sheet from the offcuts from other makers or from a company in the North of England who make brass counter tops and who sell me their smaller offcuts of sheet. I don't like to use plated metals as I'm not convinced that there is an environmentally kind way to plate bass metals, however, I do use a silver plated copper wire for some of my silver designs which is made in the UK. I don't use any gold plated wire and instead use natural brass wire. I buy wire in bulk (I use a lot of it) as this saves on packaging and transportation costs.
I do use cut brass leaves and flowers which I have cut for me by a lovely woman in the US so these are the only items I currently buy from overseas - a lot of my designs are now made using leaves and flowers that I hand pierce from metal sheet and I will eventually move to cutting all of my own leaves and flowers from sheet metals. I also use quite a bit of raw copper to make my headbands and this is recycled from my partner who is an electrician! I strip waste cable and re-purpose the copper wire - it makes the best headbands!
I do use freshwater pearls and natural gemstones in some of my designs and these are sourced from a company in Birmingham and a Cornish company who guarantee that their stones are fair trade.
I try to source vintage materials such as mother of pearl beads and jewellery so that I can re-use the materials in my designs - I love scouring vintage and antiques shops and markets to see what treasures I can find.
I do use silk ribbons which I purchase from small creative businesses that hand dye small batches of ribbon using natural plant based dyes. Wherever available, I will use peace silk or bamboo silk and eventually, I will only use ethical silk.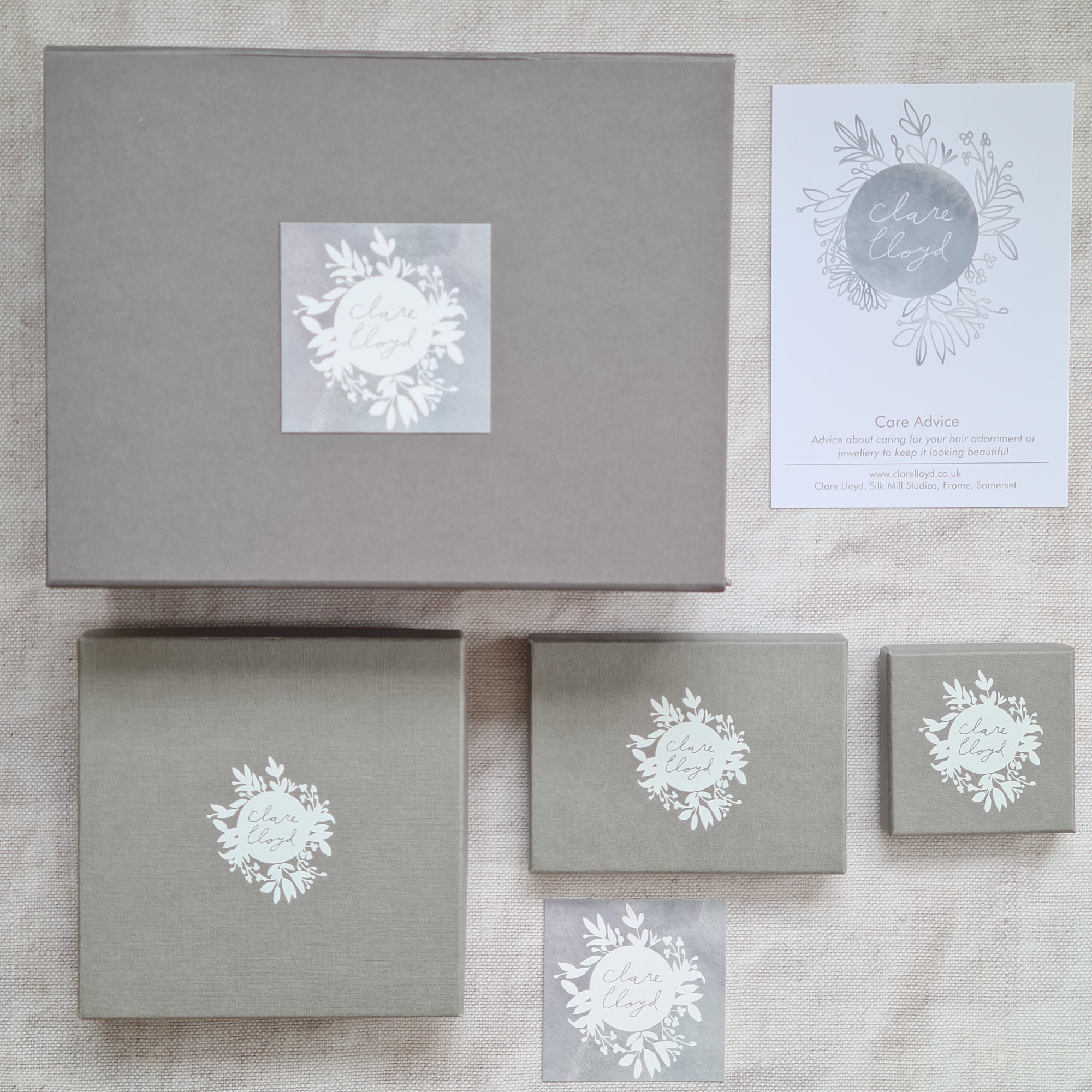 All of my packaging from the protective presentation boxes to the tissue paper and outer postal boxes are made from recycled card. All are also fully recyclable - although I always recommend keeping and storing your headpiece or jewellery in their boxes.
The ribbon I use is made from recycled materials too and I only use paper parcel tape.
There is a foam liner in some smaller boxes which I understand is not made from recycled materials so I'm working on that.
I don't use any gold foil on my packaging or business cards as this makes it difficult or impossible to recycle and all business cards and care cards are printed on recycled paper.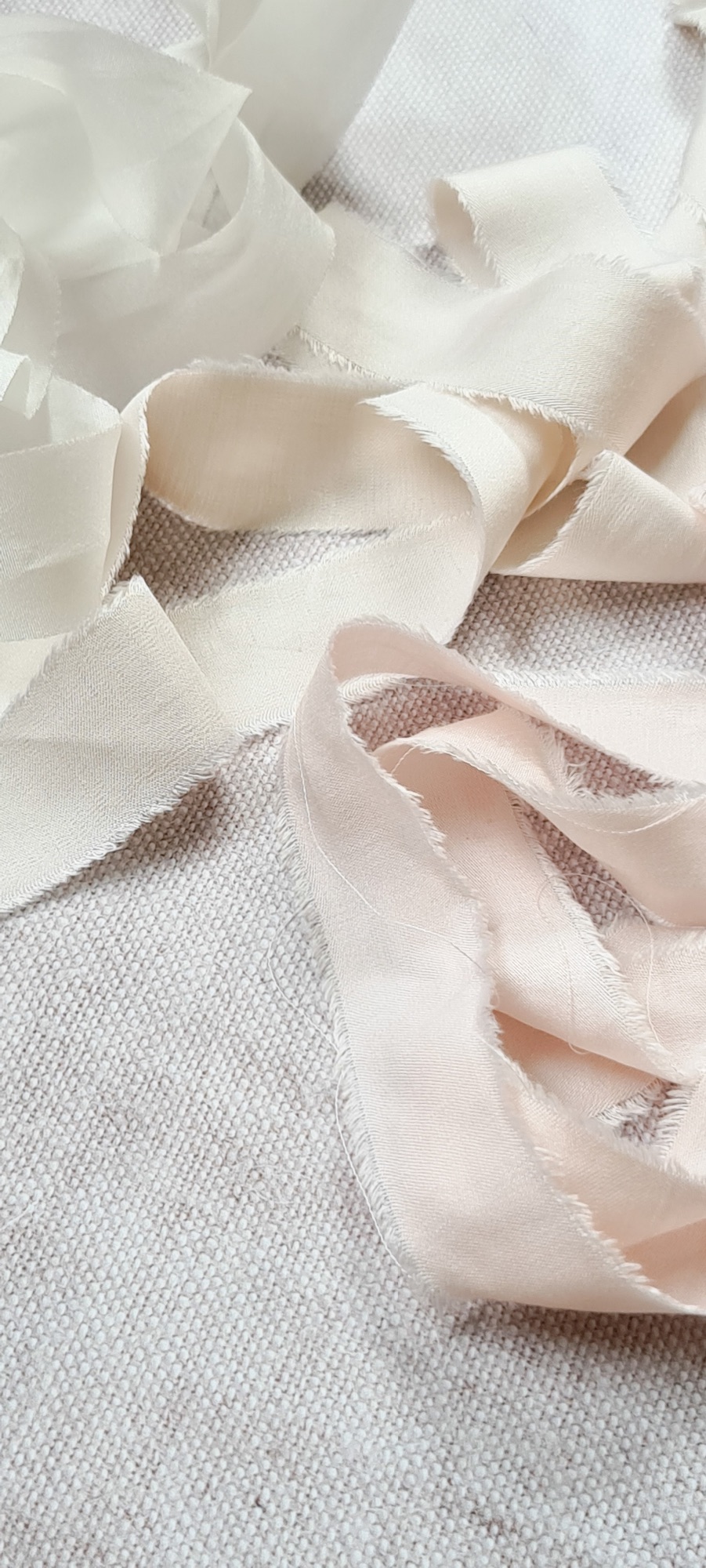 Studio and Working Practices
Anyone who has visited my studio will know that it is a treasure trove of old tools and repurposed bits and bobs!
Part of my business is working as a jeweller and I use old antique hand tools that have been passed down to me from my jewellery mentor and from my grandfather - my collection of antique hammers is impressive!
I don't use any chemicals in my jewellery making processes and instead use old fashioned methods to clean and create patinas - white vinegar, lemon and salt are my best friends in the studio and I couldn't live without Ecover washing up liquid!
I hardly have any waste in my making processes and any offcuts of precious metal or brass that I can't melt down and re-use will be sent off for recycling.
Everything is made by hand by just me so, whilst I might not be as fast as a machine, everything I make is carefully, precisely and meticulously made by my hands. I control the processes, the materials and every element of my work and so the decisions to make my business as sustainable as possible rest with me and it's my aim to be as kind to our planet, environment and our fellow humans and animals as I possibly can. And I will get better at it.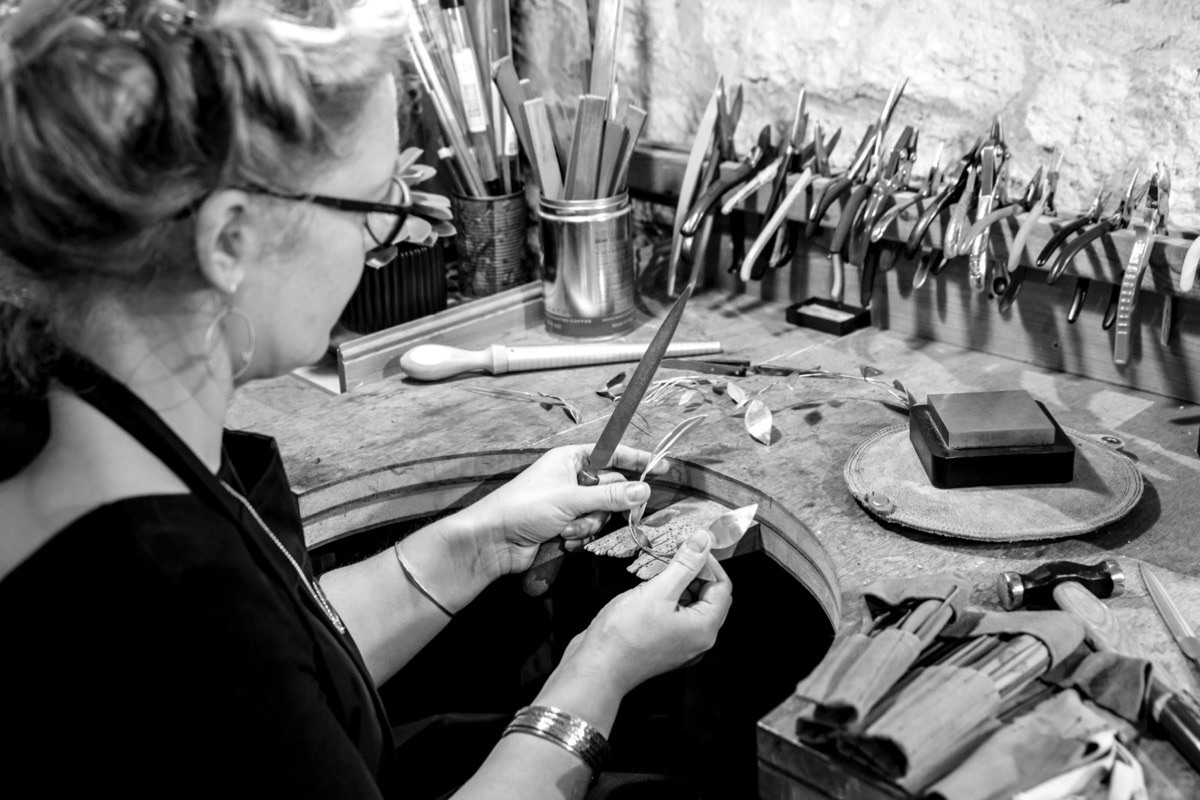 It's just me running my little business and I get to make the decisions so it's my mission to make the most beautiful bridal hair adornments but to make them as sustainable as I can with as little impact upon the environment, other people or animals. Luxury shouldn't cost the earth.