Find your perfect bridal hair accessories - Visit the Studio in Frome, Somerset
Bridal hair accessories handmade in Frome - My beautiful studio is based in the Silk Mill in the heart of Frome - a small, creative town in Somerset not far from the Georgian city of Bath. A former textiles mill, The Silk Mill has been thoughtfully restored and is now home to over twenty artists, designers and creatives. It also has a large light filled gallery space for weddings, events and exhibitions.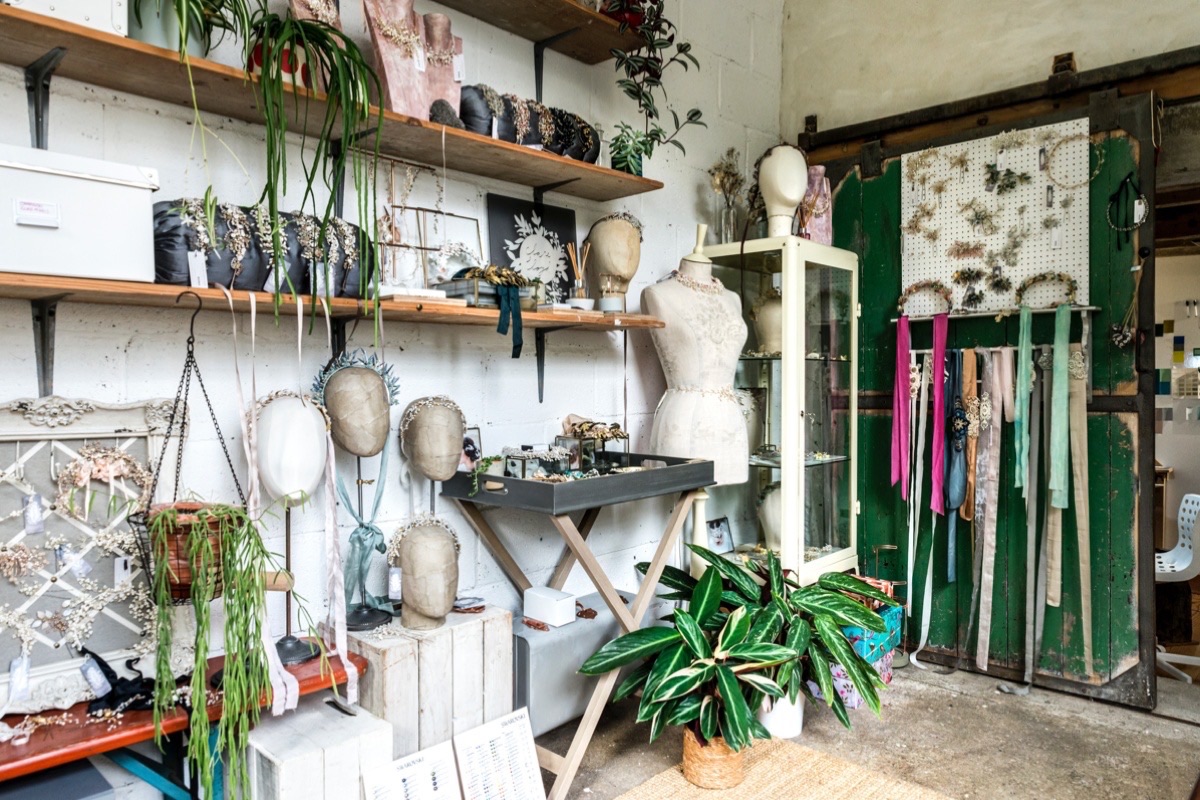 Visits to my studio are by appointment only, if you would like to arrange an appointment for a consultation, please contact me using the form below.
During your visit, you can try on as many beautiful wedding hair accessories as you would like and look through my vast collection of beads, pearls, crystals and gorgeous materials and we can chat about your ideas and vision for your perfect bridal hair adornments.
My studio is both my jewellery workshop full of old work benches and jewellers hand tools and my showroom - it is welcoming space full of beautiful plants and gorgeous accessories and a calm, relaxing place where you will be made to feel very welcome.
Thank you for submitting the contact form.
Please complete the form opposite with your name and contact details to book an appointment at the studio and I'll get back to you as soon as possible (usually within 24 hours).
Please write a little bit about what you're looking for and the date of your wedding.
I look forward to meeting you and creating your perfect bridal hair accessories!
Visits to the studio are by appointment only.
Silk Mill Studios
Merchants Barton, Saxonvale
Frome
Somerset
BA11 1PT