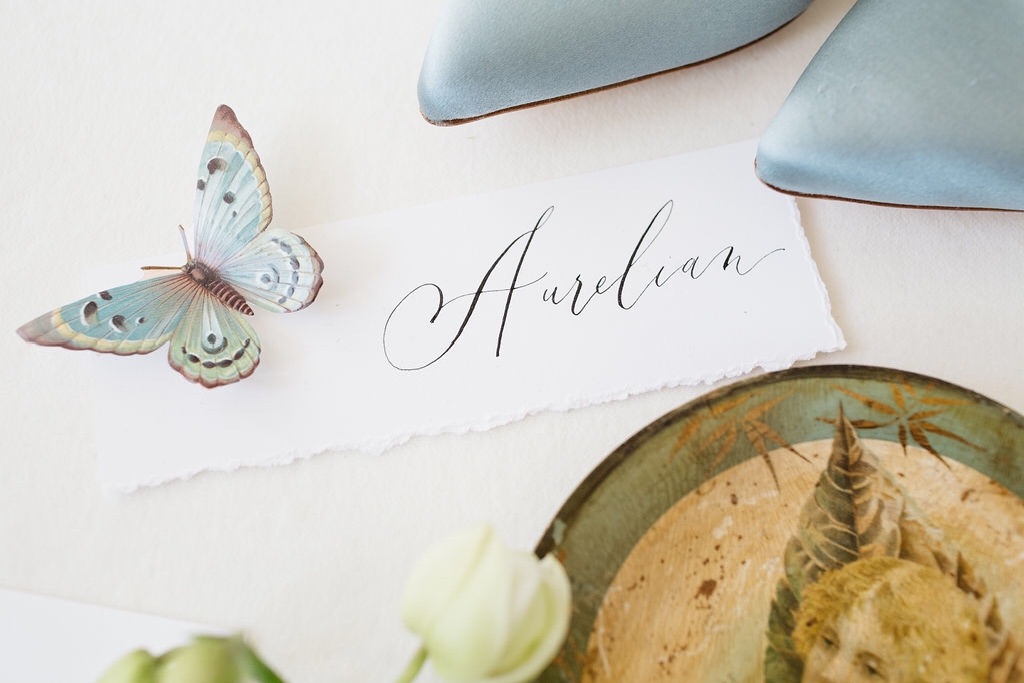 Working on a new collection is always one of my favourite things to do and for this collection, I knew I wanted to introduce soft, subtle colour to my pieces. Last year's collection focussed on a more limited colour palette so I really wanted to work with some colour this time. Lots of experimenting happened as I learnt how to verdigris brass (salt and vinegar!) and, after making lots of proto types, the difficult task of narrowing down the designs to include in the collection started. This collection is named after and inspired by a wonderful old book written in 1766 by entomologist Moses Harris called 'The Aurelian' - Harris' book is a study of British butterflies and moths and is beautifully illustrated by him. I love old water colour botanical drawings too and so set out to create a small collection of intricate and detailed floral hair adornments that could almost be illustrations. I wanted this collection to resemble the delicate flowers and plants that a butterfly might choose to land upon, you might even find a tiny antique butterfly featuring in one of the new designs.
As always, each piece is designed with comfort and versatility in mind and can be adapted to suit your colour palette and size requirements.
The Lookbook shoot took place on the most beautiful of late October days with the most perfect autumnal sunshine and brought together a group of some of my favourite suppliers working in the wedding industry. Captured by Bowtie and Belle Photography, styled by Kate Cullen and shot in the beautiful gardens and tiny orangery at Hamswell House in Bath.