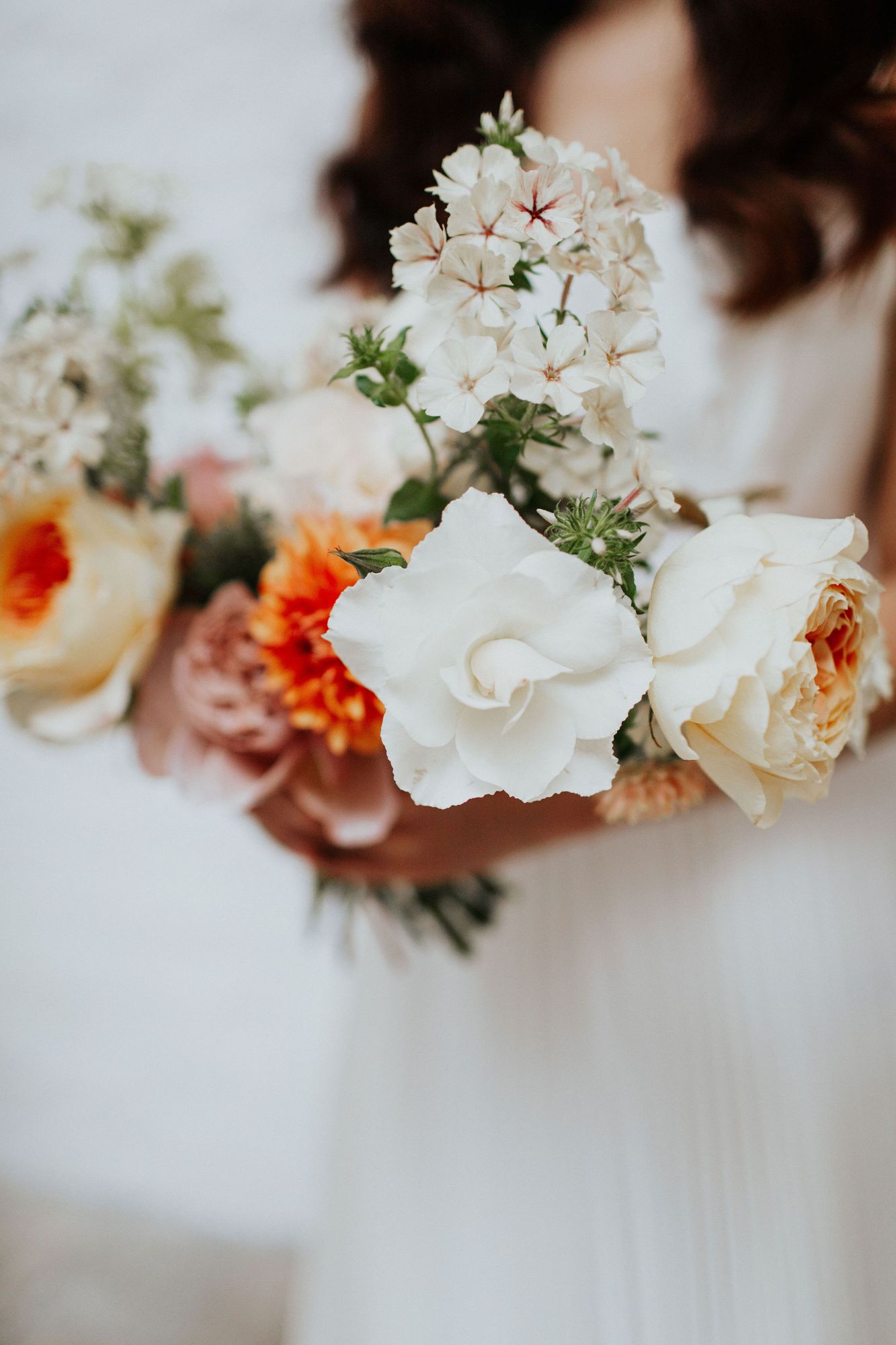 This collection has been a long time coming; 2020 has been a year like no other and possibly a year that we would all like to forget. However, amongst the difficulties that this year has brought to the wedding industry with both couples and suppliers facing very difficult decisions, there has been time to re-think and to make plans for the future. When I started making this collection last Autumn, I quickly realised that I was making two very different collections of work and that I would need to separate the designs into two collections, and that these collections were starting to shape the future of my little business.
Sustainablilty and the environment have long been important to me, from the way that I run my business and make my work to the materials, tools and processes I use. These last few years have also opened the eyes of lots of us to the plight of the planet and all of the humans and creatures that we share this space with so it's become even more important to me that my work and how I run my business has as little impact upon the planet, environment, people and animals as possible.
As my designs progressed, I decided that this first collection would be largely vegan - no freshwater pearls, just glass and metal. The second collection will go even further and be based entirely around recycled metals but for this first instalment, I've concentrated on using recycled and raw brass for the majority of the designs and glass beads from Swarovski, Preciosa and Miyuki. I've used water based paints and no chemicals and absolutely no plastic or polymer clays. I've still got some standard silks to use up but I'm replacing everything with either organic bamboo or peace silks. My grosgrain ribbons are made from recycled materials too.
Since completing this collection, things have changed further and Swarovski - whose glass pearls and crystals feature in a lot of my designs - have announced major changes to their company and it's uncertain whether they will continue to manufacture their crystal components. This may mean that a lot of my designs in this collection and previous ones will only be able to made in very limited numbers - in one way that makes them even more special but it will have quite a big impact on the wedding hair accessories made across the world. The world is defintely changing at the moment and we have to change with it and that will bring many opportunities for positive and progessive change.
So without further waffling, I'll introduce the first instalment of my new work - Les Fleurs is a collection simply inspired by flowers; beautiful, delicate and intricate flowers that Nature creates so perfectly. My new range of headdresses, combs, delicate pins, headpieces and statement crowns will be an everlasting homage to Nature's most delicate of creations. I'll share below a small selection of the Look Book Collection photoshoot - more images will follow in Spring next year after the shoot has been featured but for now, here's a little look at Oxi Photography's beautiful photos.