Catrin chose a bespoke floral and botanical hair comb design in gorgeous summery shades for her colour filled wedding
"The hair piece was absolutely so beautiful, it really complimented the rest of my outfit and I had so many nice comments about it all day. It say perfectly in my hair throughout some crazy dancing! Thank you so much"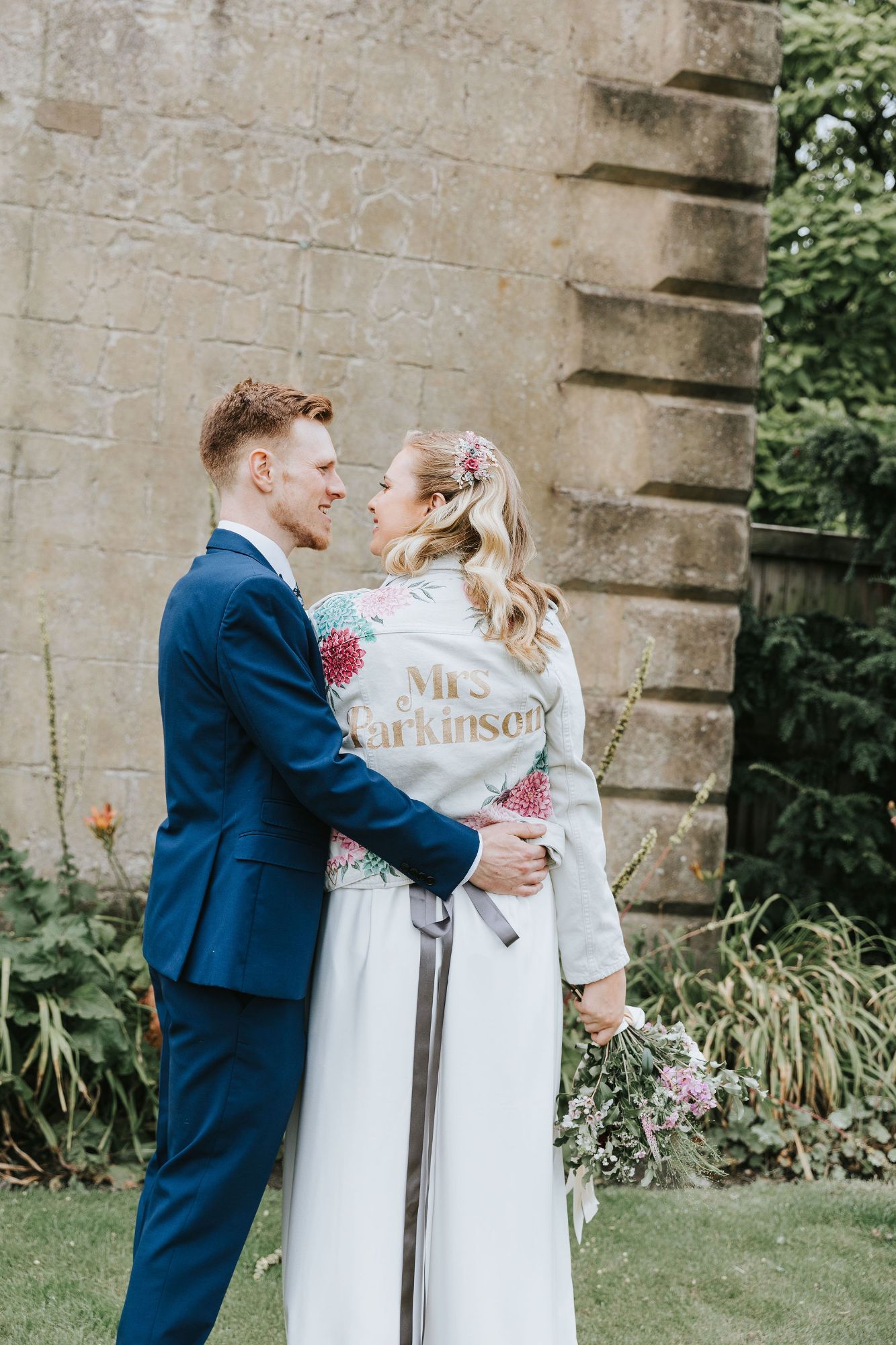 I met Catrin online over a Zoom meeting in the middle of the covid lockdowns. We chatted about Catrin's wedding plans for a laid back wedding in August the following year with no theme and just her and her fiance Charlie choosing the things they both liked the most. Catrin had chosen to wear a modern E&W bridal jumpsuit that she had found at Rachel Burgess Bridal Boutique in Penarth and she was also going to wear an amazing hand painted jacket by Mima Rodwell of The Mermaid Effect. The bridesmaids wore grey, the groomsmen wore navy suits with sage green ties and Catrin's flowers were pink so the hair comb was designed in those colours. Catrin's comb is one of my all time favourites; the colours are gorgeous together and it looked absolutely amazing in her Hollywood waves and just goes to show that colour - done properly - looks incredible. More of Catrin and Charlie's wedding can be seen over on Brides Up North wedding blog.
Catrin's Suppliers: Photographer Christina from Fish 2 Photography, Hair Stylist Duncan Fisher Hair Design, Make Up Betsy Cosmetics, Florist The Flower Farm Lancashire, Venue Preston Leyland Hotel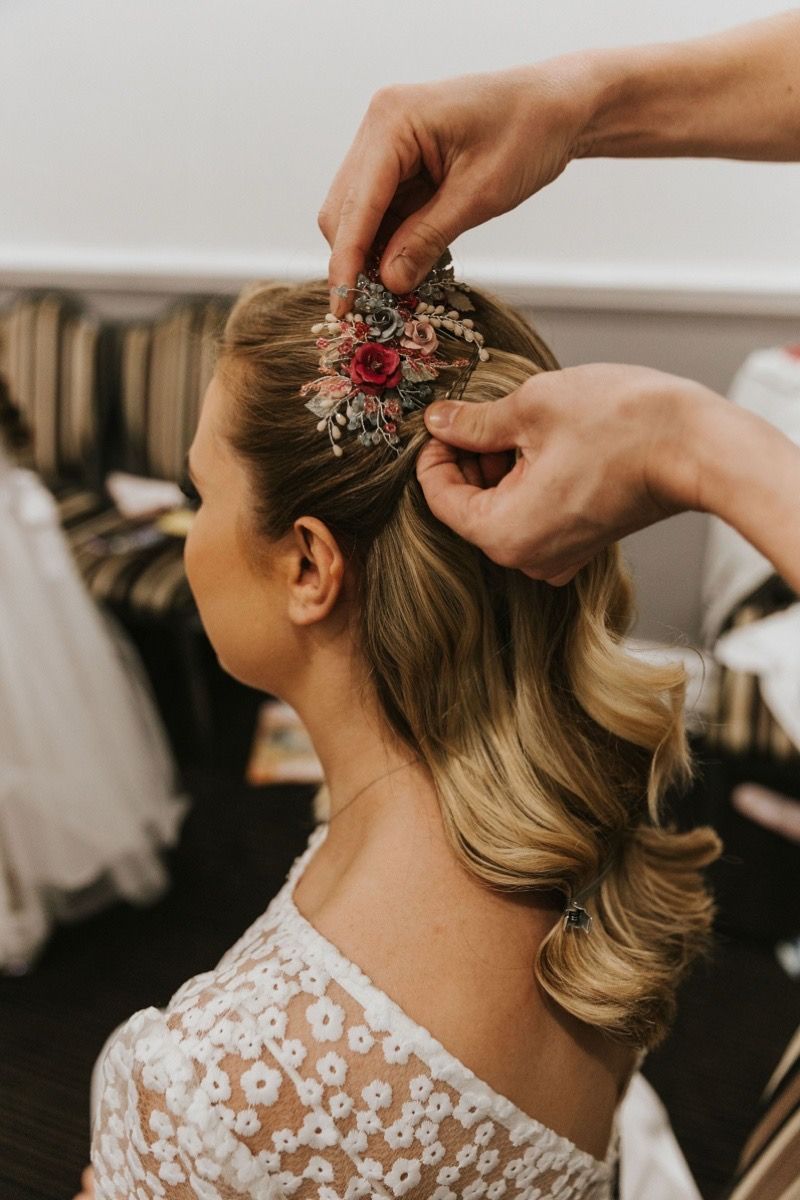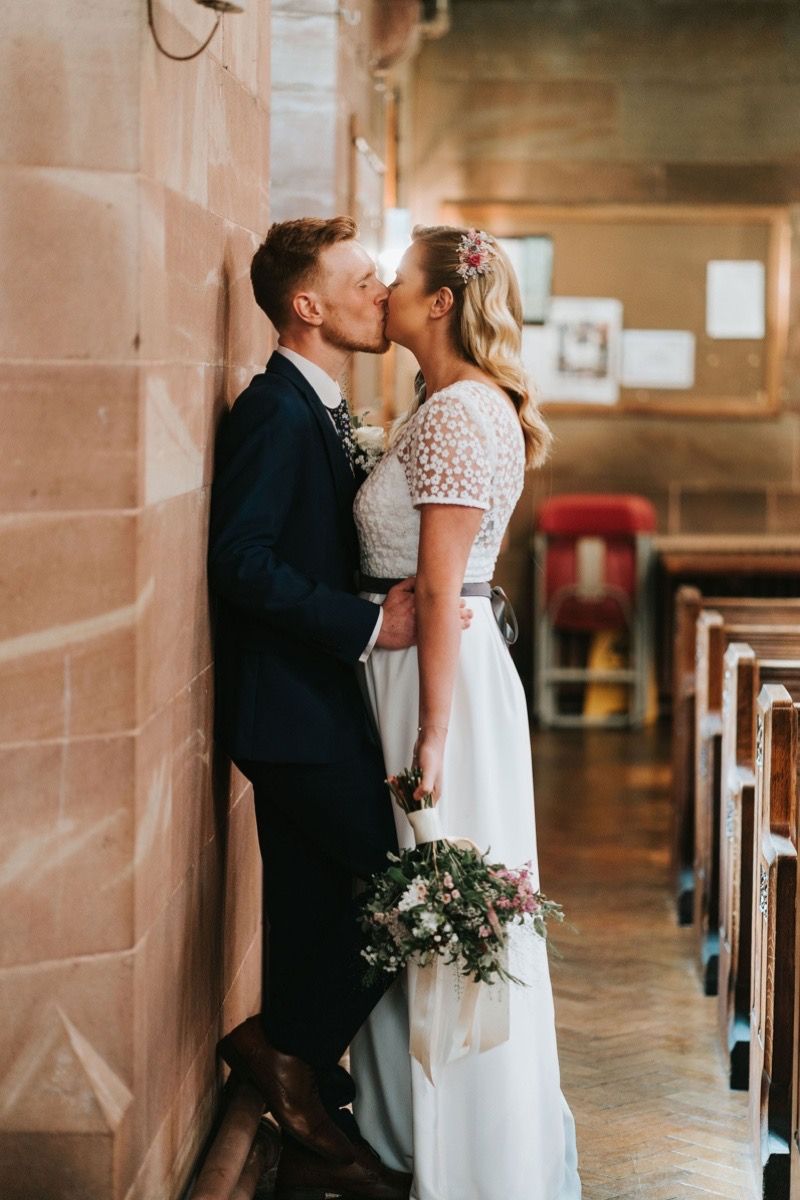 If you're interested in having a colourful headpiece to wear on your wedding day, have a look at my 'Colourful Wedding Headpieces' section for some inspiration on how to add colour to your bridal headdress and also have a look at this gorgeous colourful editorial wedding shoot by Teri V Photography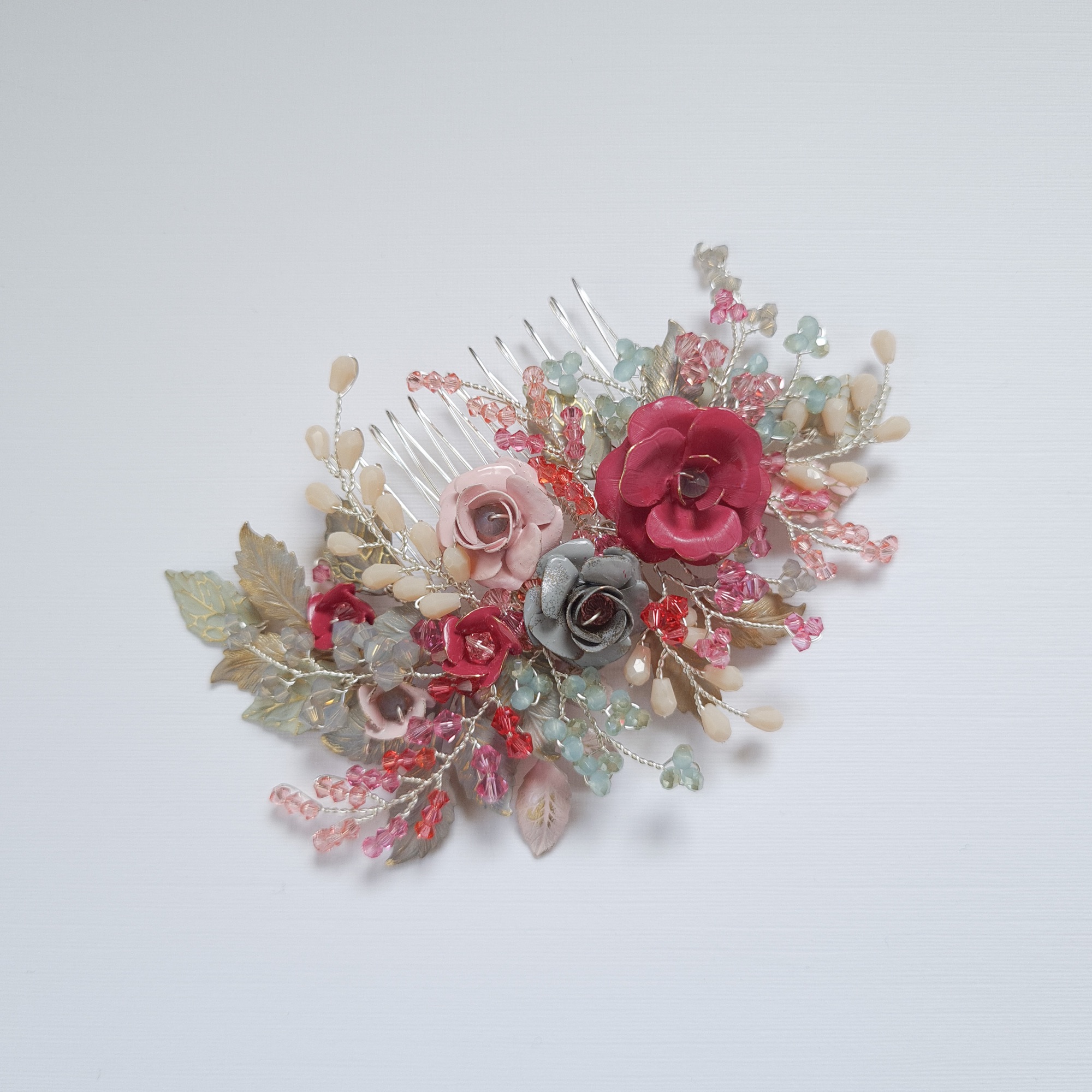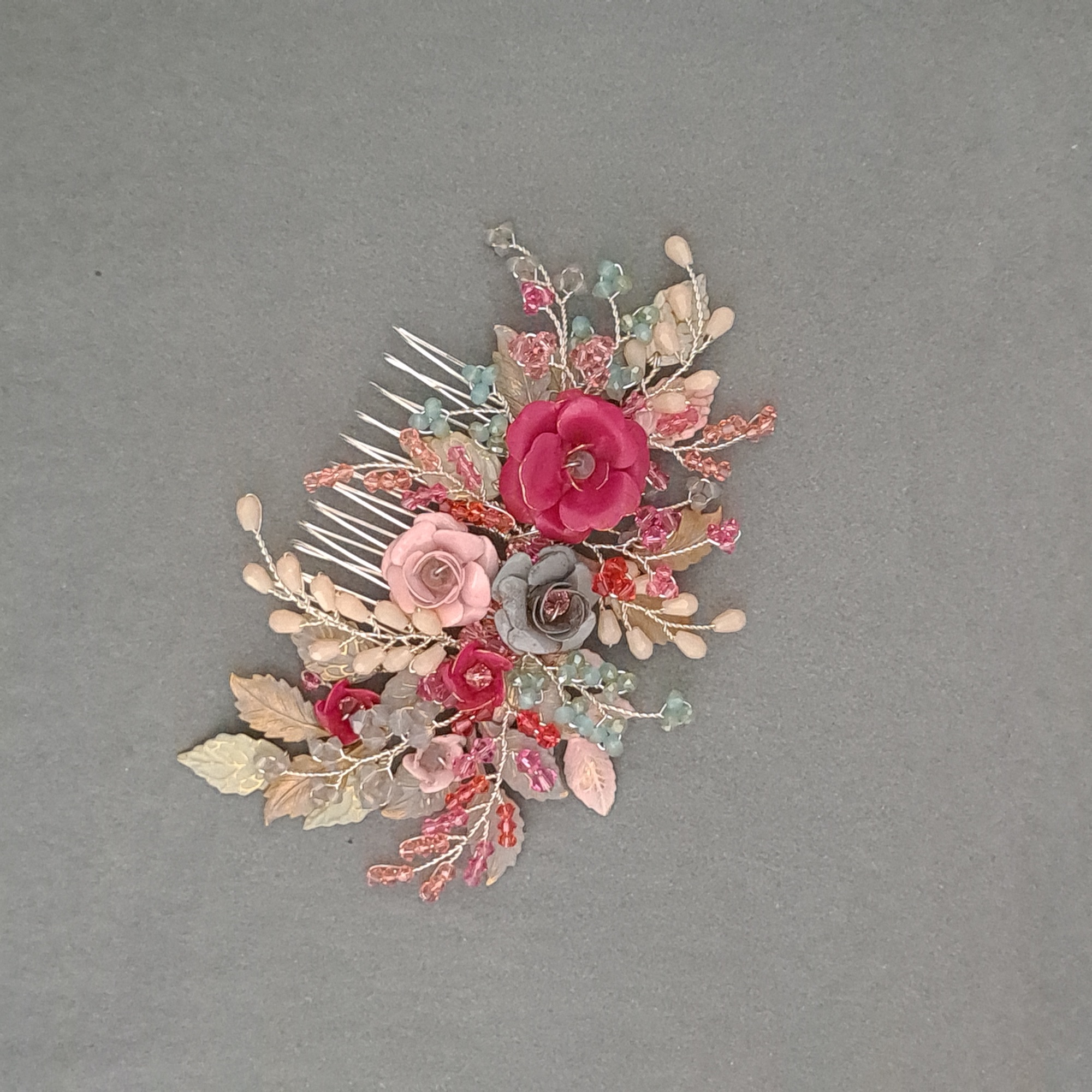 If you think that I might be the right person to make you something beautiful to wear in your hair on your wedding day, find out more about we can work together to create your perfect bridal hair accessories.