Real Bride Megan - a vintage style headdress to compliment a beautiful antique lace wedding dress
Megan visited the studio on a overcast May day looking for something to wear in her hair and to compliment her vintace lace wedding dress from Ashwell and Co in Bristol for her wedding day in July. Megan and I had already had a meeting on Zoom to have a look at aome different styles of hair accessories so I had a little selection of headbands, headpieces and hair vines ready for Megan to try on when she arrived. We looked at a vintage style side headdress and a couple of different headpieces but it was Lumi that Megan fell in love with. Megan chose to wear the Lumi Statement headpiece in gold and ivory along with a matching statement Lumi hair pin so she had detail on either side of her head. I made Megan's bridesmaid's small matching Lumi hair pins with diamante and pearls and I also designed a bespoke pearl sash for Megan to wear with her dress and to compliment her headpiece and hair pins. Megan's suppliers are Photographer Ali Paul, hair stylist Becci at Cocoa in Keynsham, Bristol and make up by Pati Sanchez.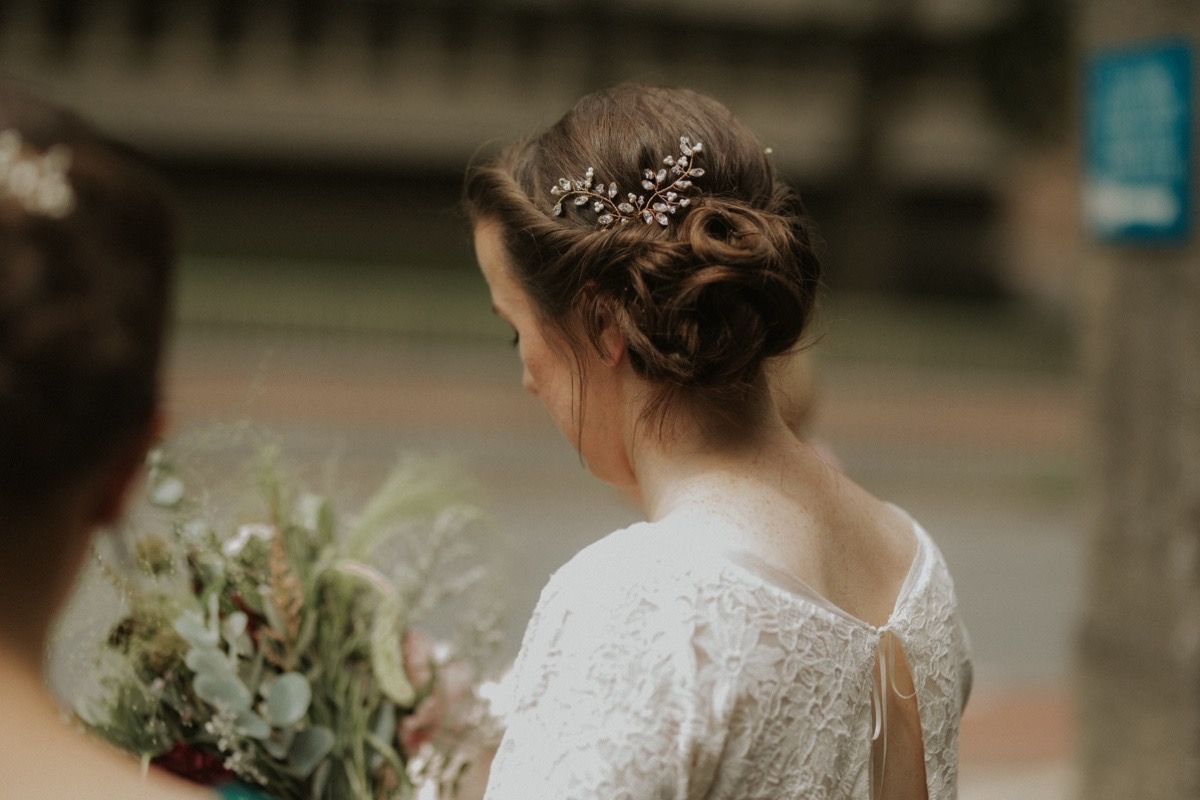 You can find out more about the Lumi headpiece and hair pins here. The Lumi headpiece can also be worn as a neckpiece so this is a design that can be worn long after your wedding day.