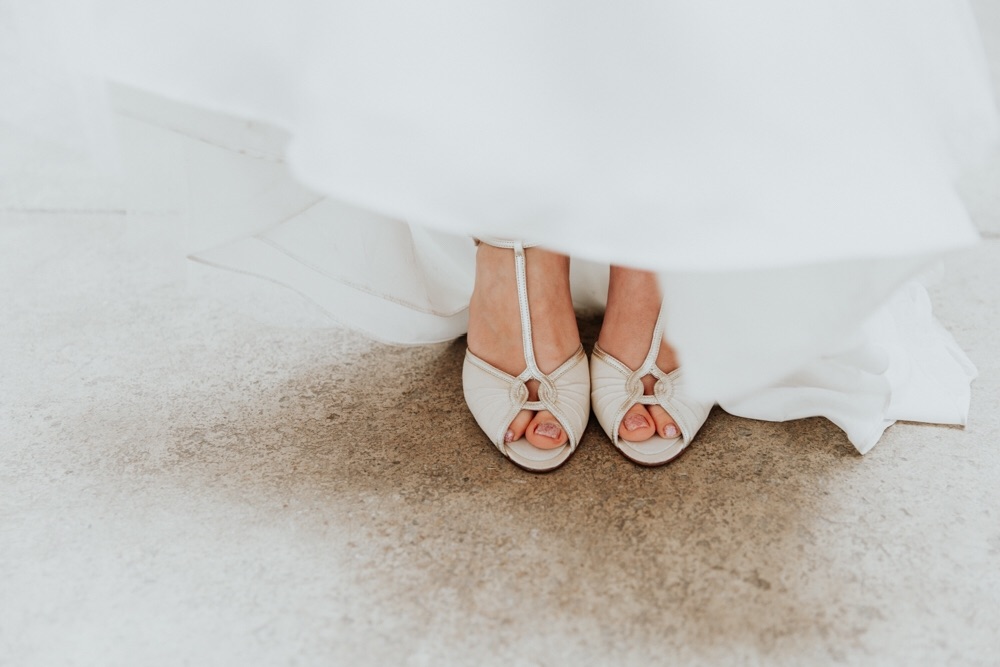 This shoot was the creation of stationery designer, Rosie from Ink Flower Press and me - we had started plotting and dreaming about an ethereal, light filled shoot when we met the year before on my first collection shoot and so we decided to create our own shoot together. The inspiration behind the shoot was the poem 'Silent Noon' by Dante Gabriel Rossetti - the words of which carry a sense of quiet stillness which speak of the beauty in the smallest of details and led to the choice of foraged cow parsley and hawthorn blossom.
Rosie and I brought together a team of talented craftspeople to create a look that is striking in its subtlety. The pared back white palette gave us space to really explore all the delicate details that can sometimes get overlooked. In the absence of colour, the interplay of patterns, textures, light and shade all become more important. Rosie created a beautiful hand printed backdrop and Rosesetti's poem was printed with white ink on vellum to striking effect. We focused on sublime materials and exquisite hand-crafted details to create an ethereal and timeless collection of photos.
The shoot was featured on BLoved Blog.