Behind the Scenes | A New Collection of Bridal Hair Accessories from Clare Lloyd | Styled Wedding Shoot Day
Posted on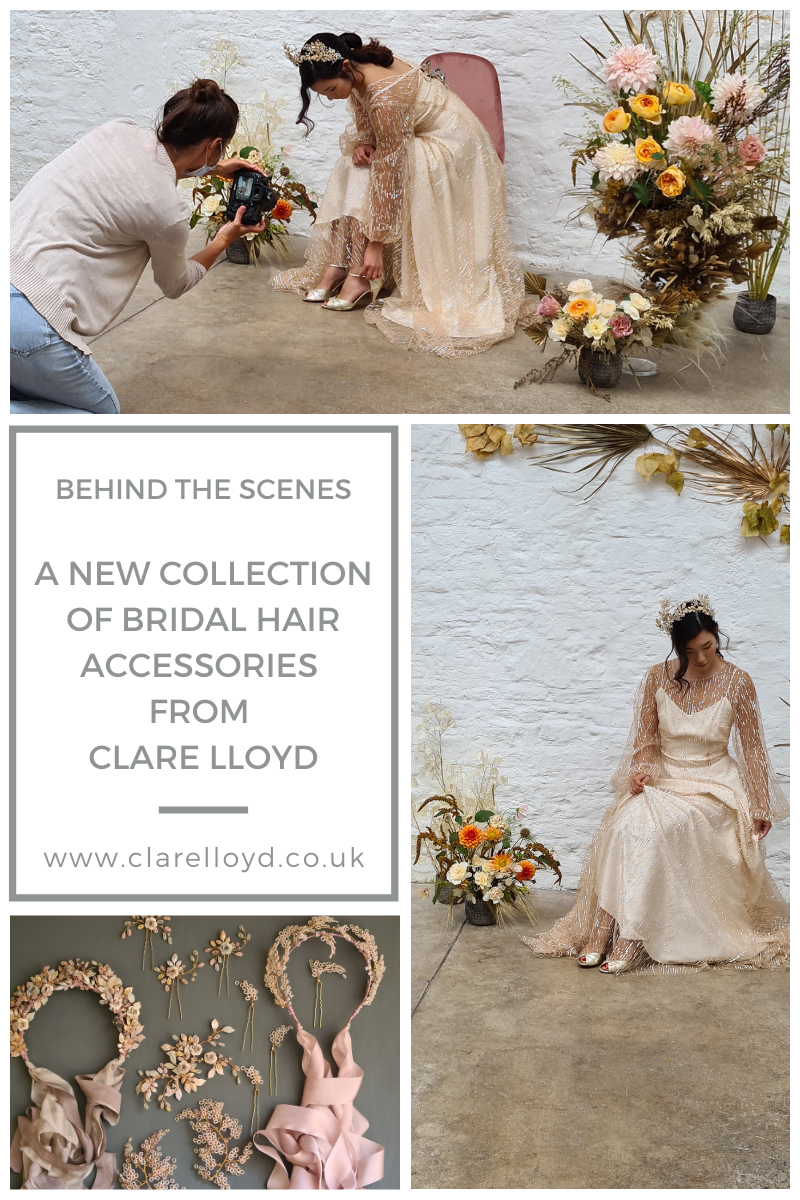 Behind the Scenes | A New Collection of Bridal Hair Accessories from Clare Lloyd | Styled Wedding Shoot
This year things have been very different and quite unlike anything any of us have ever experienced before. I usually make a new collection of bridal hair accessories every year and part of the process is to have them photographed professionally with a styled wedding shoot. This year, things have taken a little longer than usual but this week, I was finally able to shoot my latest collection so here's a little look behind the scenes for my first 'socially distanced' styled bridal shoot......
A New Collection of Hair Accessories at Last!
This year, it's taken me quite a long time to create a new collection of bridal hair accessories. 2020 will certainly be a year to remember for all of the wrong reasons and so organising a photoshoot in the middle of an ogoing pandemic was always going to be tricky. I've made quite a few new designs - roughly translated, that means I have at least two collections ready to go! This photoshoot has been a long time in the making!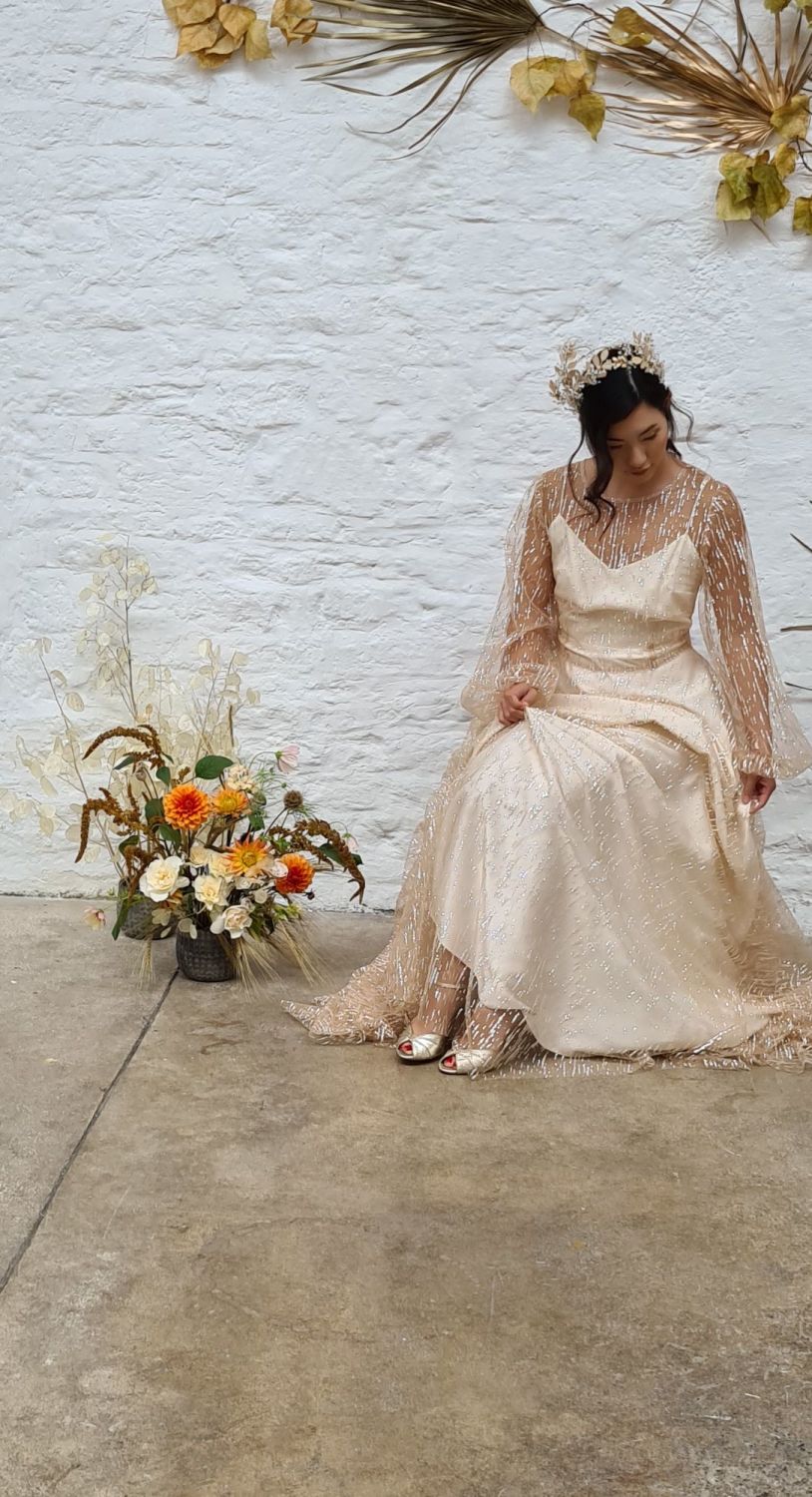 A Socially Distanced Wedding Photo Shoot
On Wednesday of this week, a very small team of my favourite wedding suppliers got together in the gallery at the Silk Mill in Frome, Somerset to create some magic. This lovely space is where my studio is and, as it is also used a wedding venue, it was the perfect place to do the photoshoot. It's a large blank canvas with plenty of light and space to ensure we could all keep our distance from one another and yet still create a beautiful styled shoot. So with new regulations in place regarding the application of make up, with risk assessments done, a truck load of hand sanitiser and an eclectic collection of face masks we all set to work doing what we love.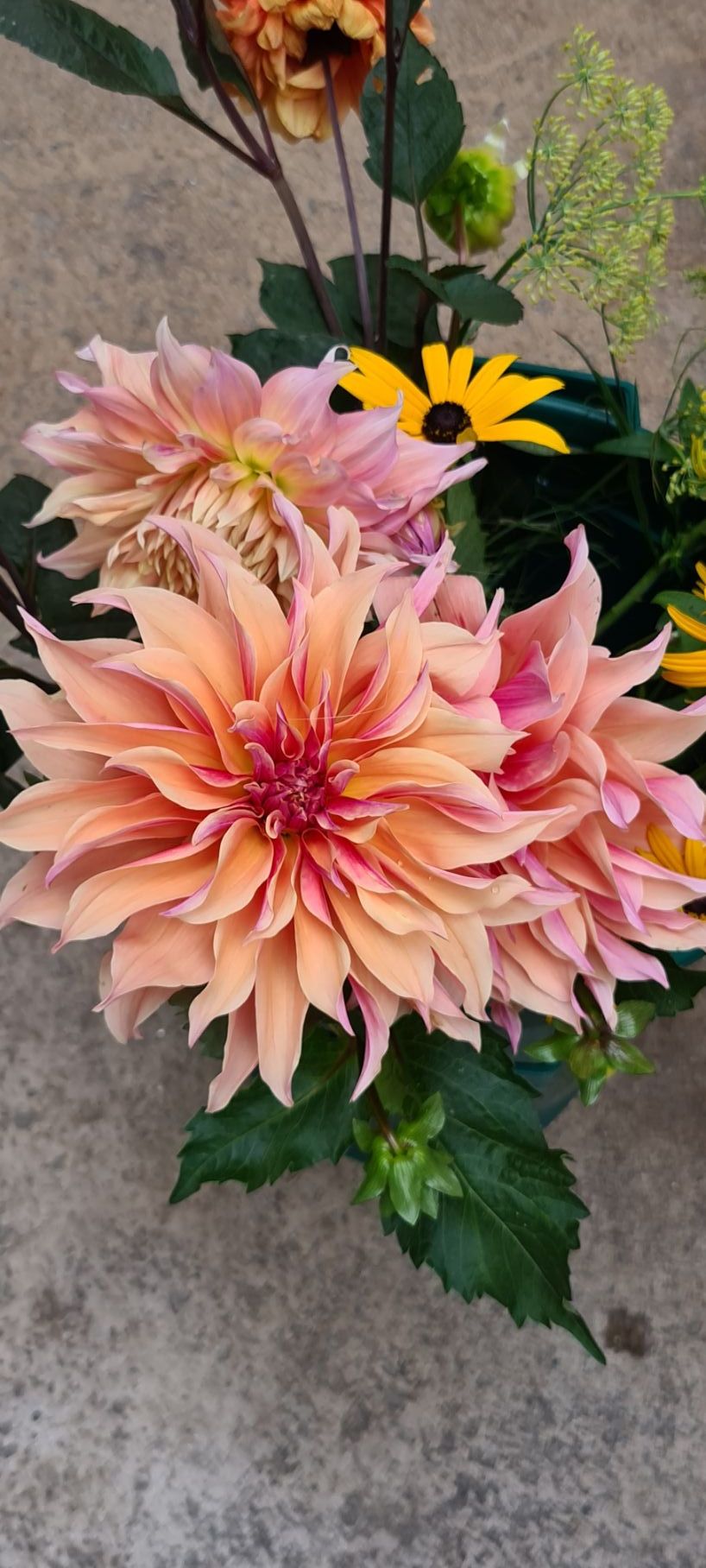 A Collaborative Styled Bridal Shoot
This was the first shoot all year for a lot of us and so we were all very excited to be able to get together and work on some beautiful imagery that showcases all of our services. There is an incredible amount of work that goes on behind the scenes of a styled wedding shoot and the actual shoot day is a culmination of a lot of effort from each of the suppliers involved. I will explain more about this process in another post but for this one, I'm going to show you some behind the scenes photos of what we got up to on the day.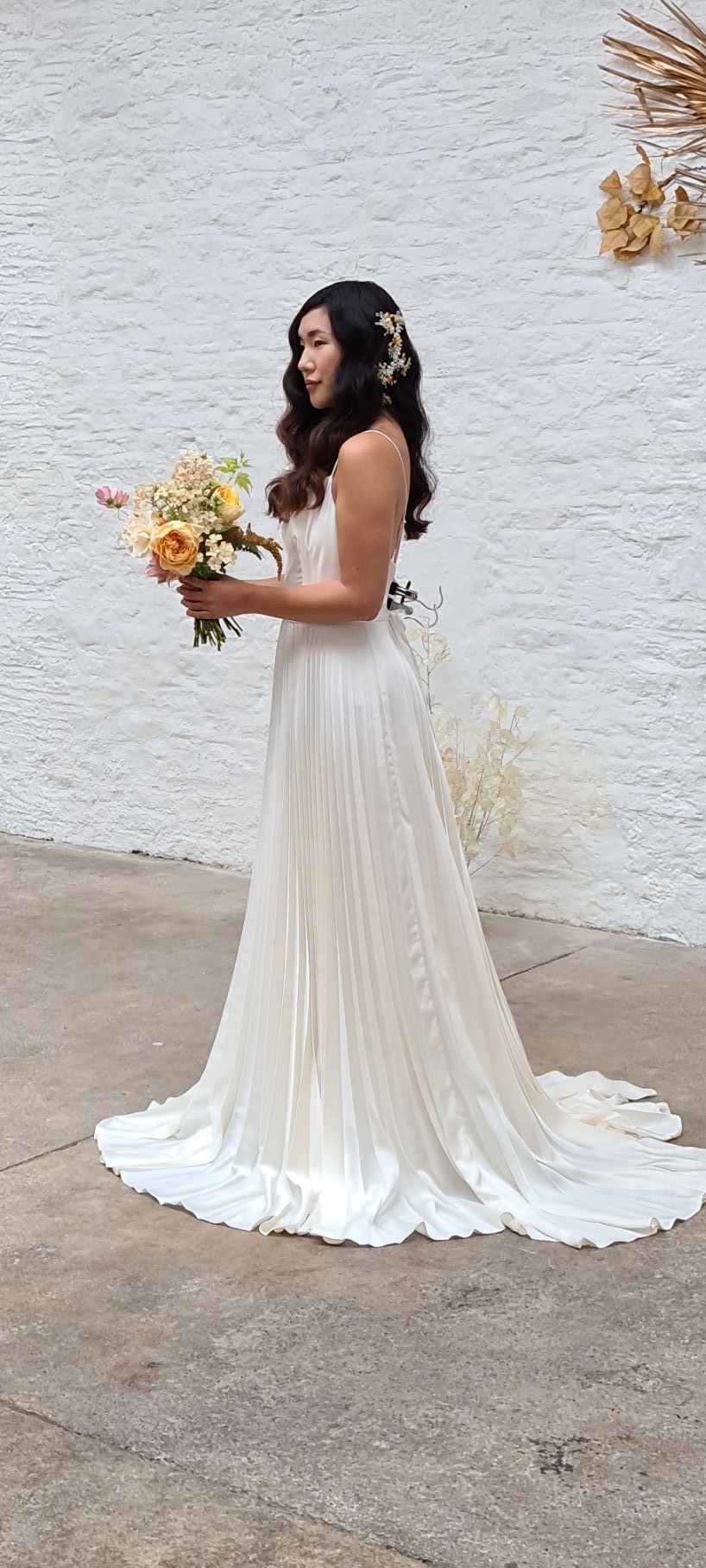 A look at the New Collection of Bridal Hair Accessories
Decision making is not one of my best skills! So when it comes to trying to decide upon which of my new hair accessories to photograph there is a lot of procrastinating and faffing on my part. This is probably one of the reasons why I have at least two collections worth of new designs on my hands! Here's a little look at some of the new designs that I have made. This isn't all of them!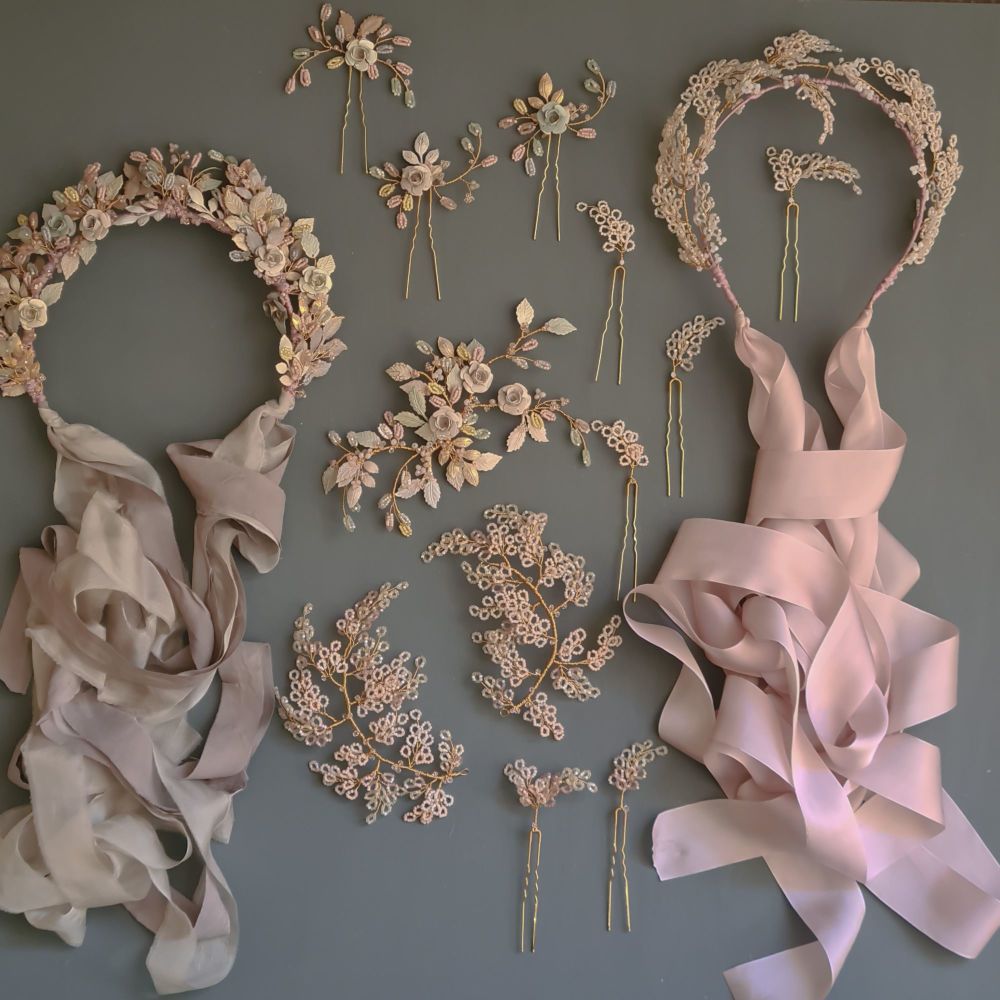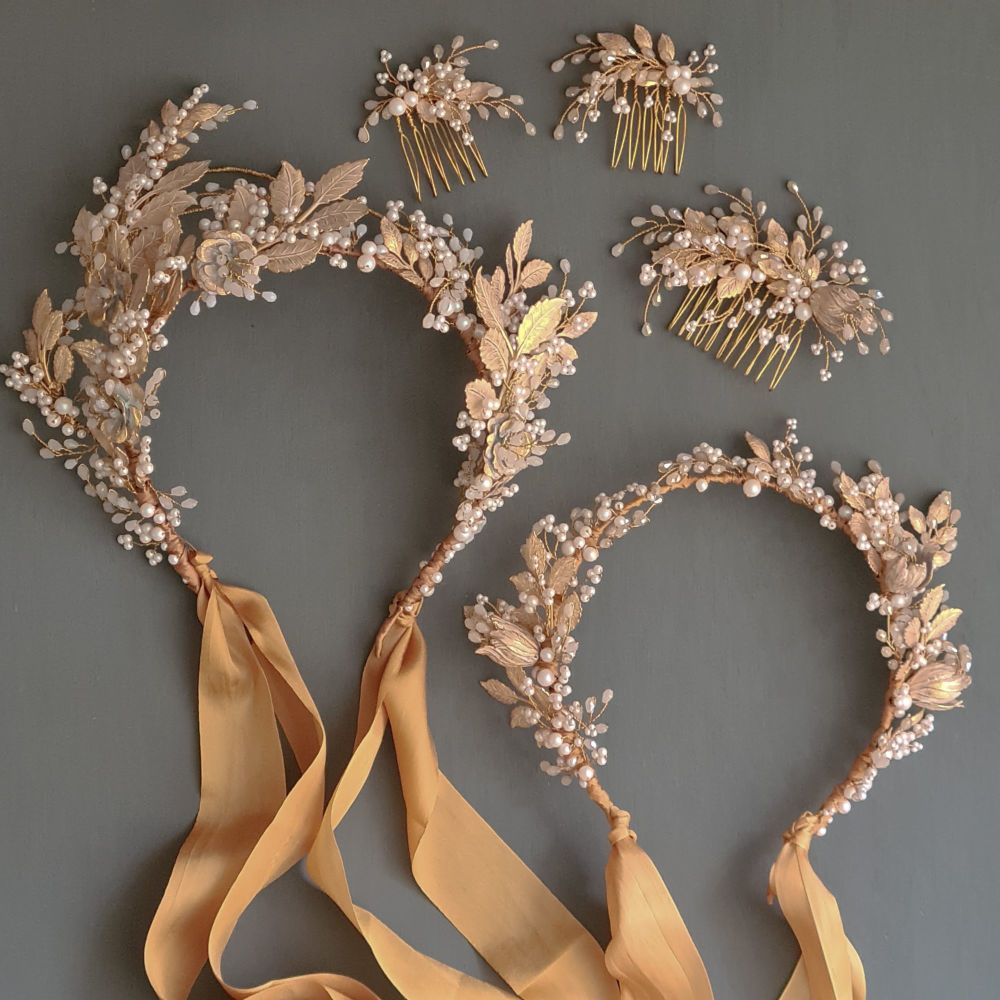 Creating a Beautiful Styled Wedding Photo Shoot
On the run up to shoot day, I had been making all sorts of plans and arrangements with the other suppliers involved. Kate Cullen is a wonderful stylist and creative who has worked with me on my previous collection shoots and so she has been integral in pulling together the look and style of the entire shoot.
Oxana Mazur of OXI Photography is not only a good friend but also an incredibly talented photographer - we have worked together on many shoots and her beautiful images are all over my website (here's one of them).
For dresses, I chose three gorgeous Ears and Whiskers Couture gowns from the wonderful Rachel Burgess Bridal Boutique in Cardiff and Hair and Make up was skillfully and safely carried out by another Cardiff based supplier, Nikki Louise from Brows and Brides.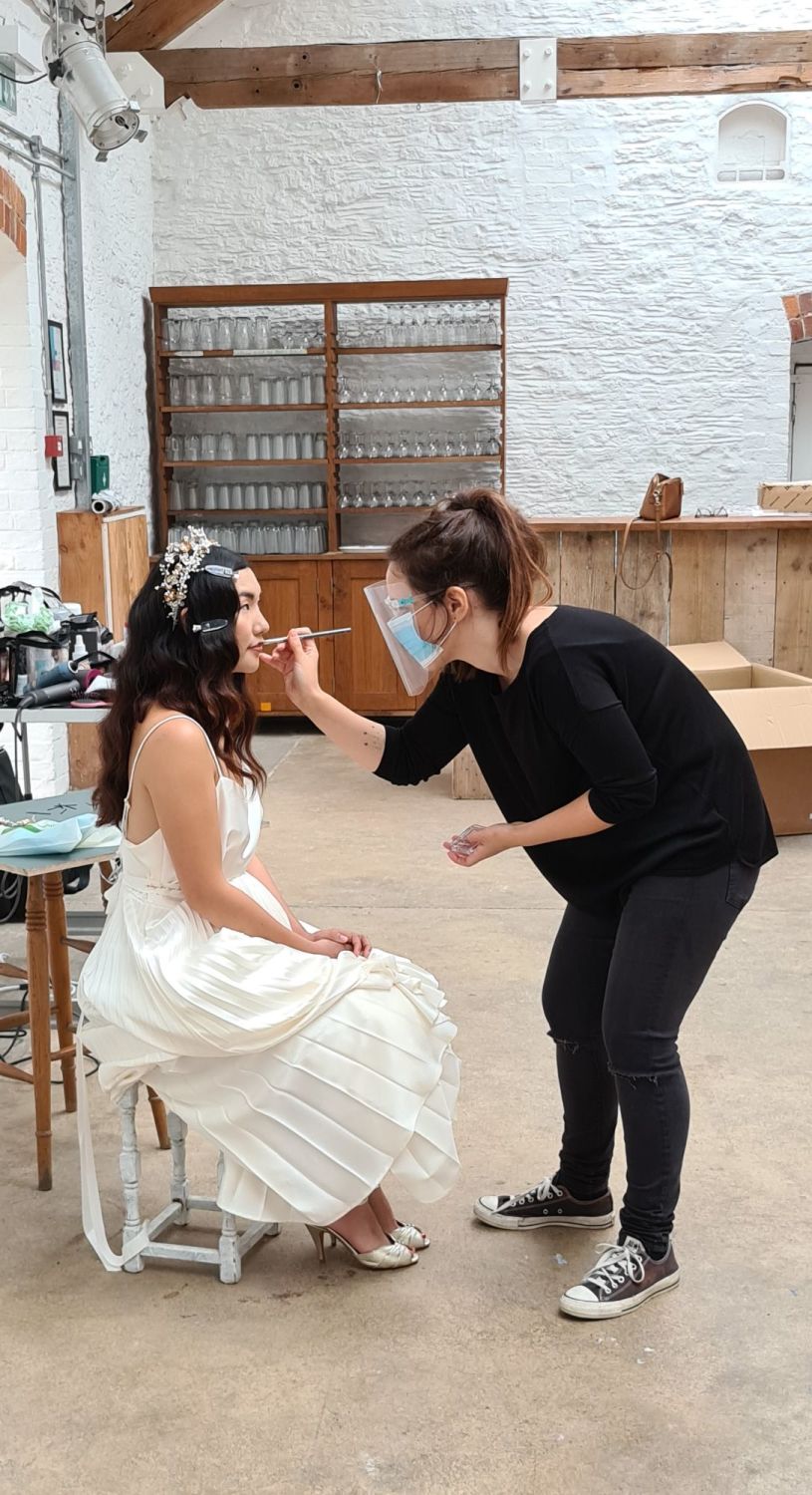 Floral Design and Styling Elements
Flowers are an enormous part of any styled bridal shoot and Bristol based Clare Wilder from Clementine Moon created some incredibly floral displays for our shoot. Clare is a sustainable and eco-conscious florist and uses only seasonal British flowers and combined a mix of dahlias, roses and dried foliage to create something spectacular - I won't give anything away just yet!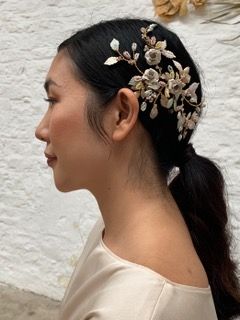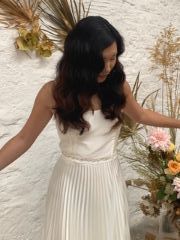 For the paper goods, I asked another good friend and talented creative, Rosie from Ink Flower Press and she designed some beautifully delicate, floral inspired stationery.
So, armed with all sorts of tableware, linen, candles, chairs, flowers, dried leaves, some gorgeous dresses and an entire box of pretty headpieces we set about creating something quite lovely and transforming our lovely model Chihiro into a goddess. I can't wait to see Oxana's final images - they are going to be exquisite.
Here's the team of people who made the magic happen:
Styling and Creative Direction Kate Cullen
Photography OXI Photography
HMUA Nikki Louise Brows and Brides
Floral Design Clementine Moon
Dresses Rachel Burgess Bridal Boutique
Stationery Ink Flower Press
Venue Silk Mill, Frome
Model Chihiro Furukawa
Hair Accessories by me!