Pearl Wedding Hair Accessories - what is the difference between freshwater and faux glass pearls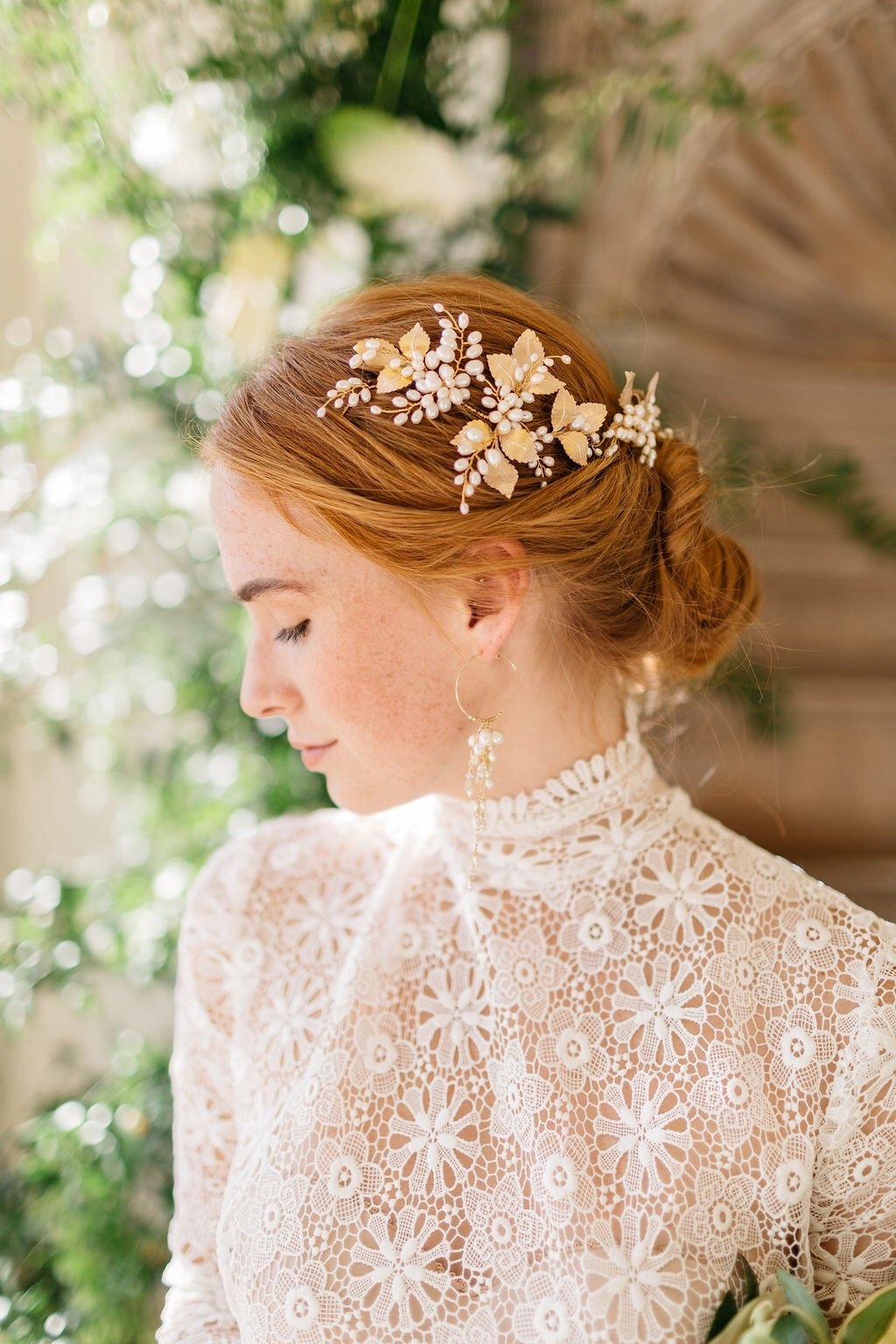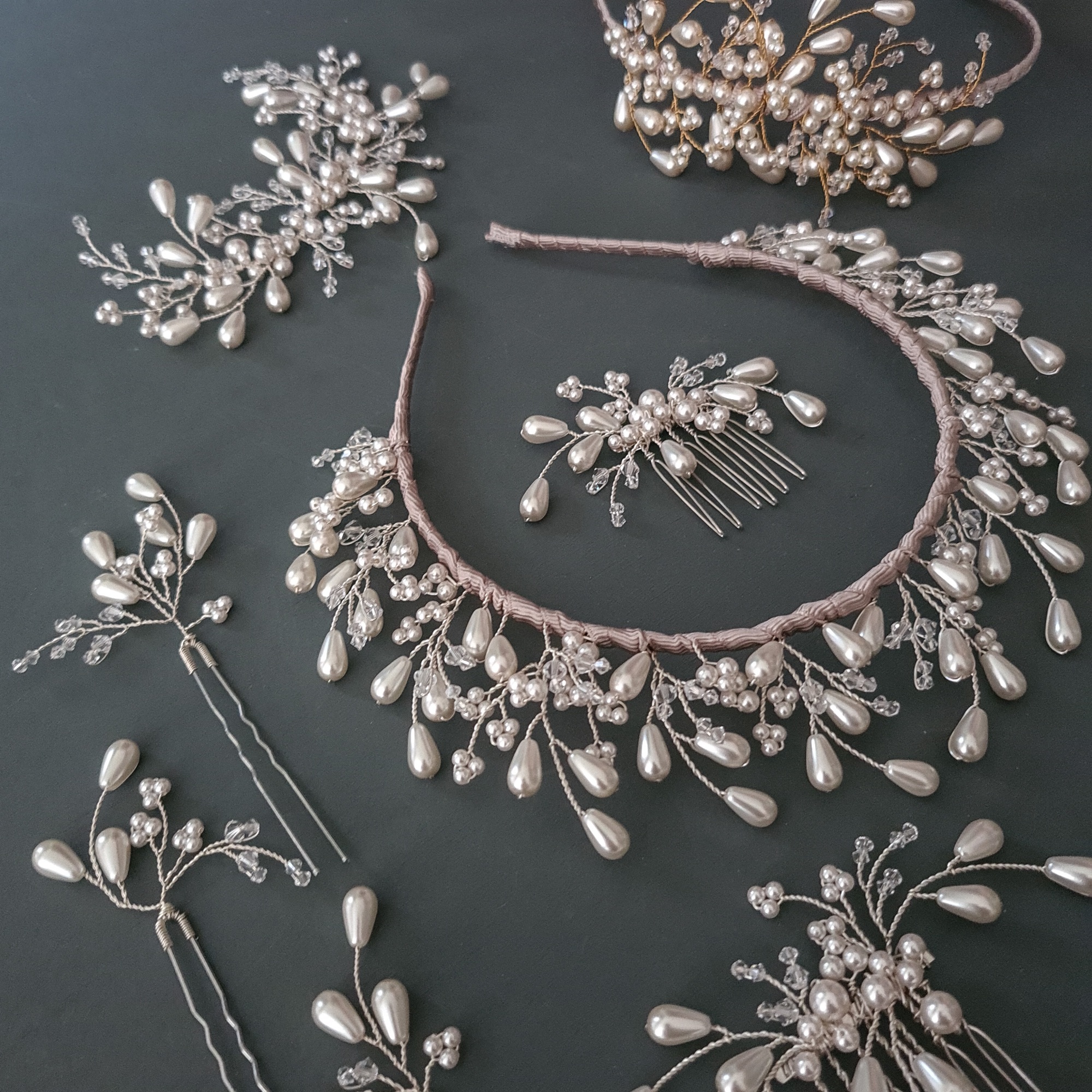 What are Freshwater Pearls?
Freshwater pearls have been used for centuries to make beautiful and desirable jewellery. Freshwater pearls come in a wide variety of colours, shapes and sizes and they have a beautiful lustre and sheen to them.
Freshwater pearls come from bivalve mussels and nearly all freshwater pearls come from China where they are commercially farmed. The pearls can take anywhere from between 2 to 7 years to form and each mussel will generally produce more than two dozen pearls clustered inside of each shell.
Freshwater pearls are very rarely perfectly round and are more frequently rice shaped or slightly off round shapes . They can also be unusual baroque and barrel shapes.
Freshwater pearls have a high sheen and lustre to them that sets them apart from a glass pearl.
Look carefully at the shapes too as you will often see little growth lines or very slightly irregular shapes to them which indicates that they are natural freshwater pearls.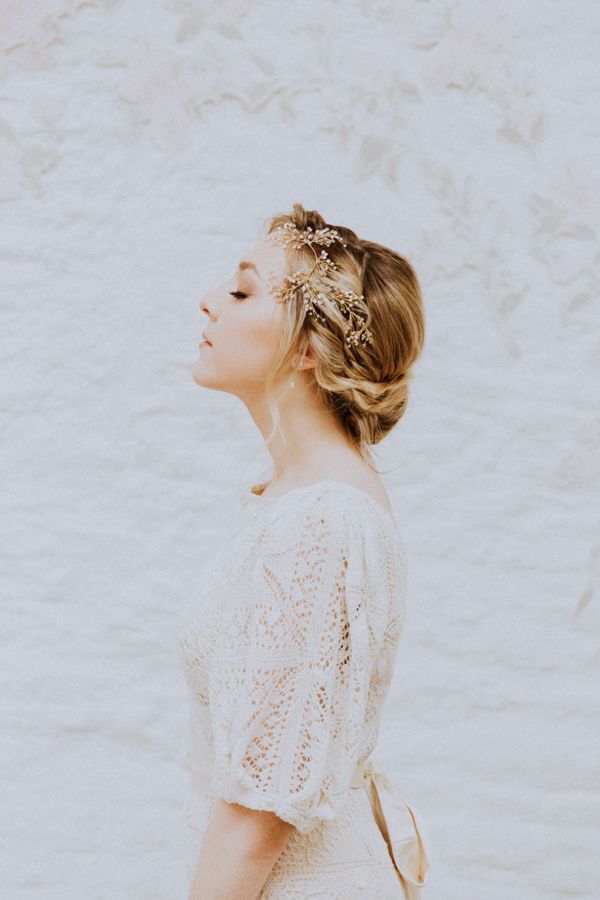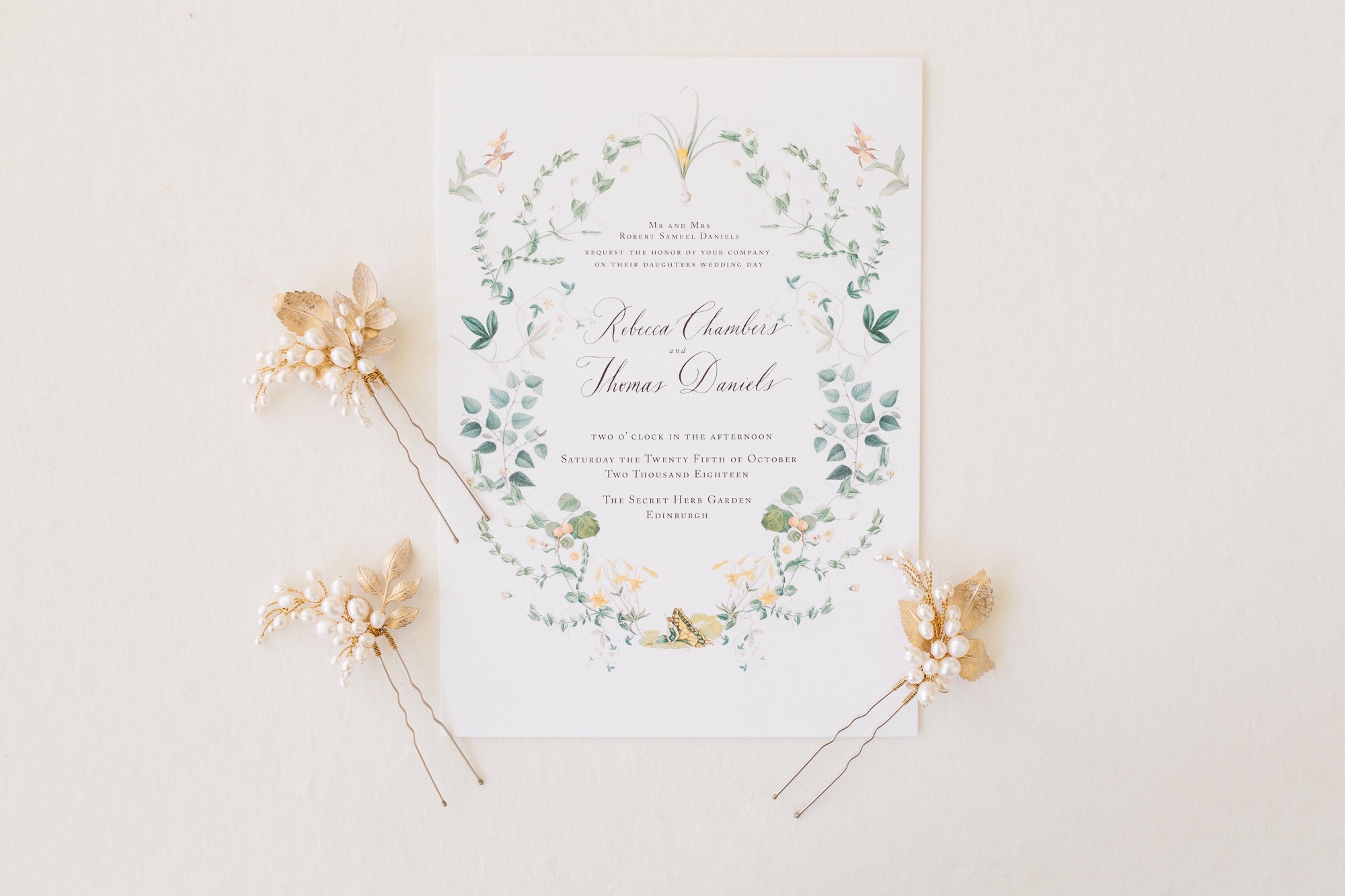 Wedding Hair Accessories made with Freshwater Pearls
I use freshwater pearls for some of my bridal hair accessories and for my wedding jewellery. They are a timeless and classic choice for jewellery and a pearl pendant or a pair of simple pearl studs or drop earrings will be worn for a life time. They are not suitable for vegans as they are made by an animal - mussels.
Freshwater pearls come in a variety of shapes but I personally love the natural cream coloured rice shaped pearls and I love to combine a mix of different sized pearls to create delicate clusters and organic tendrils. These work particularly well for hair pins like my Issoria Bridal Hair Pins and Issoria Headpiece (shown in the first photo on this post) with soft pale whitened gold leaves.
A selection of my favourite freshwater pearl jewellery and hair accessories for brides.
I can also create bespoke jewellery and hair accessories using freshwater pearls.
What are Faux Pearls?
There are many different varieties of faux pearl available and I love to use the most beautiful and luxurious glass and crystal pearls made in Austria and in the Czech Republic.
Both countries have a long history of glassmaking and have been creating exquisite crystal and pearl beads for many centuries and today produce the finest quality pearls available.
Crystal and glass pearls are made to imitate the lustre of real pearls and come in a wide variety of shapes, sizes and colours. They are cruelty free so they are suitable for vegan brides as they do not contain any animal products.
Austrian and Czech pearls have a crystal core which gives the pearls a realistic weight which is then covered in a smooth coat of many layers of glass and crystal.
You can tell them apart from a freshwater pearl as crystal pearls are always uniform in shape; they are perfectly round and the teardrops are perfect consistent shapes. These are luxurious, high end and cruelty free alternatives to freshwater or natural pearls.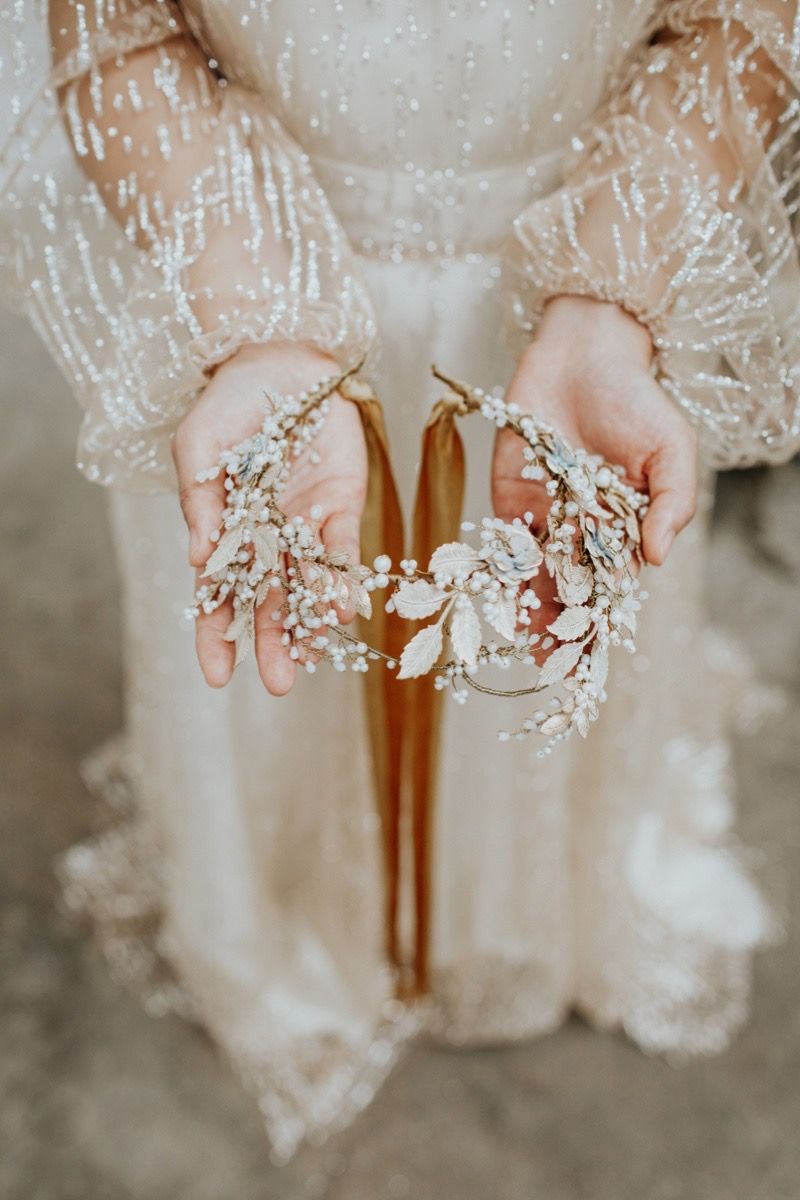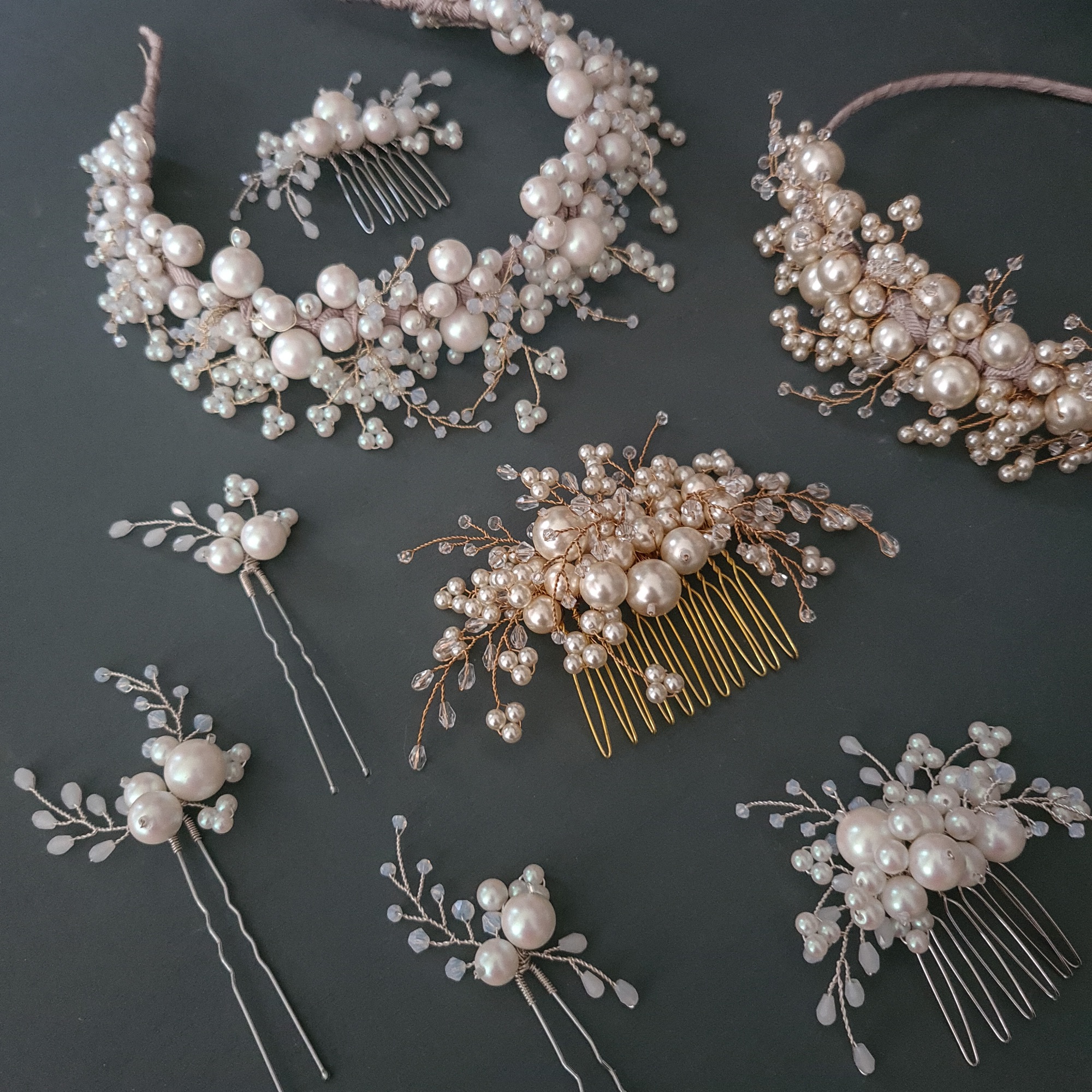 Wedding Accessories made with Glass Pearls
A have several collections of wedding hair accessories and jewellery made entirely with glass pearls and crystals which are completely free of any animal products and suitable for vegan brides. I can make any of my bridal hair accessories and jewellery using glass pearls rather than freshwater pearls. Not only are glass pearls exquisitely beautiful but they also come in a huge range of colours and finishes so they are perfect for bespoke designs where a colour match or blend is needed.
My current favourite glass pearl designs are my Snowberry and Calista collection - one with oversize pearls and the other with delicate tiny pearls. Perfect for the modern bride looking a slightly different take on pearl bridal accessories and for the vegan bride looking for a cruelty free wedding hair accessory to wear.
A selection of my favourite faux crystal pearl jewellery and hair accessories for brides.
I can also create bespoke jewellery and hair accessories using crystal pearls.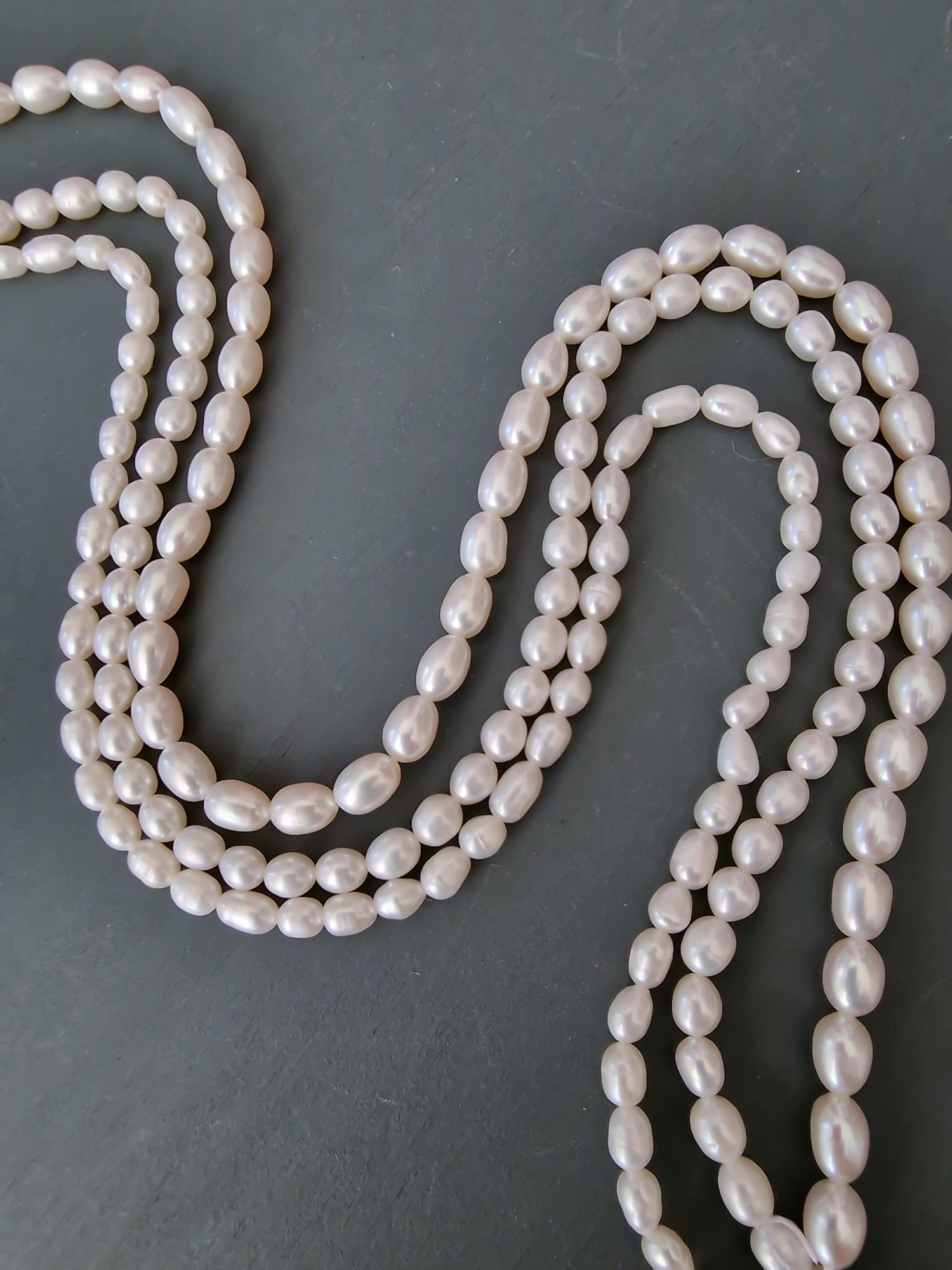 The above image shows a selection of natural ivory rice shaped freshwater pearls. Note the slightly irregular shapes and lustre of the pearls.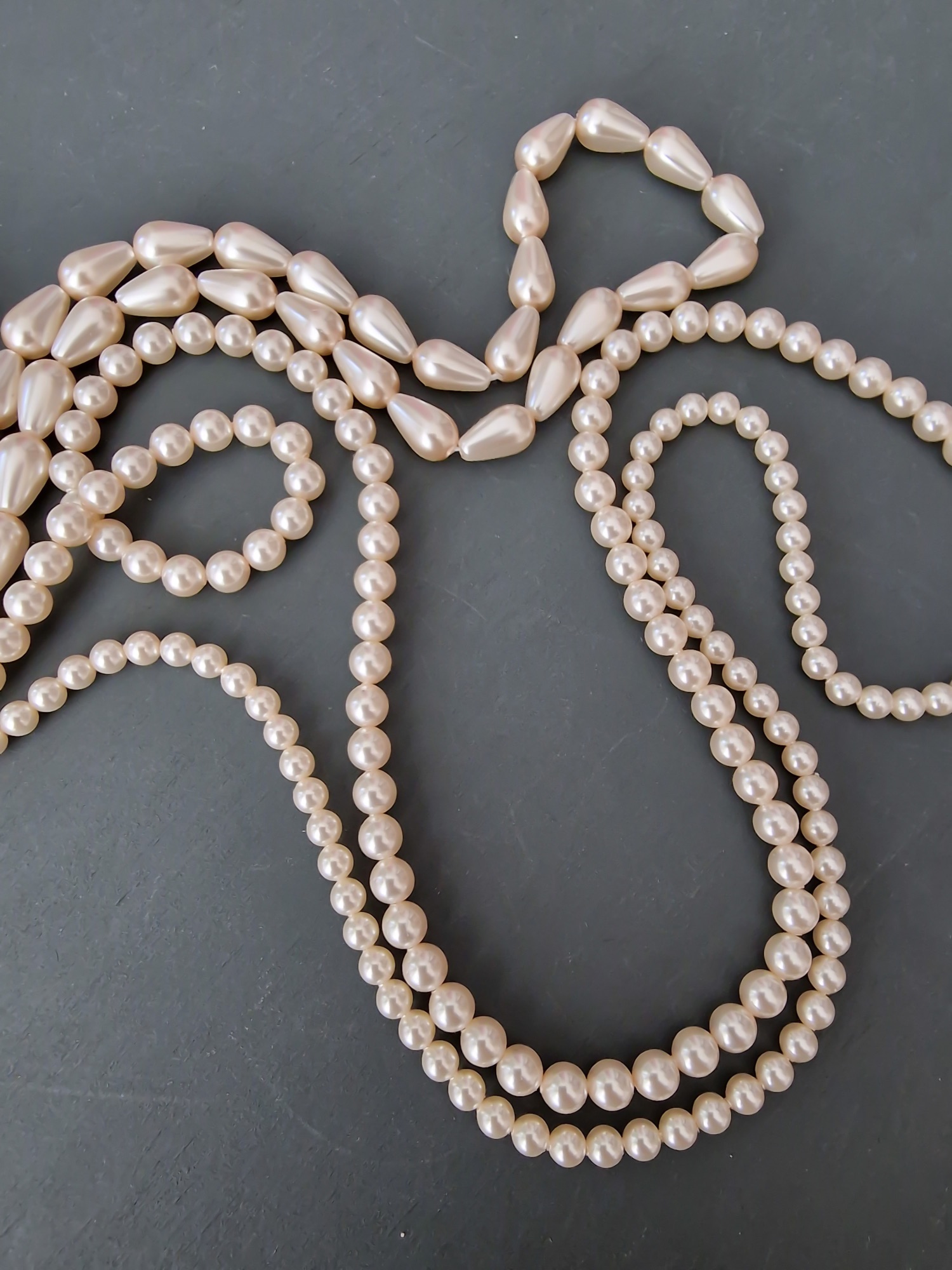 The above images shows a selection of round and teardrop shaped crystal faux pearls in cream. Note the perfect shapes and sheen of the pearls.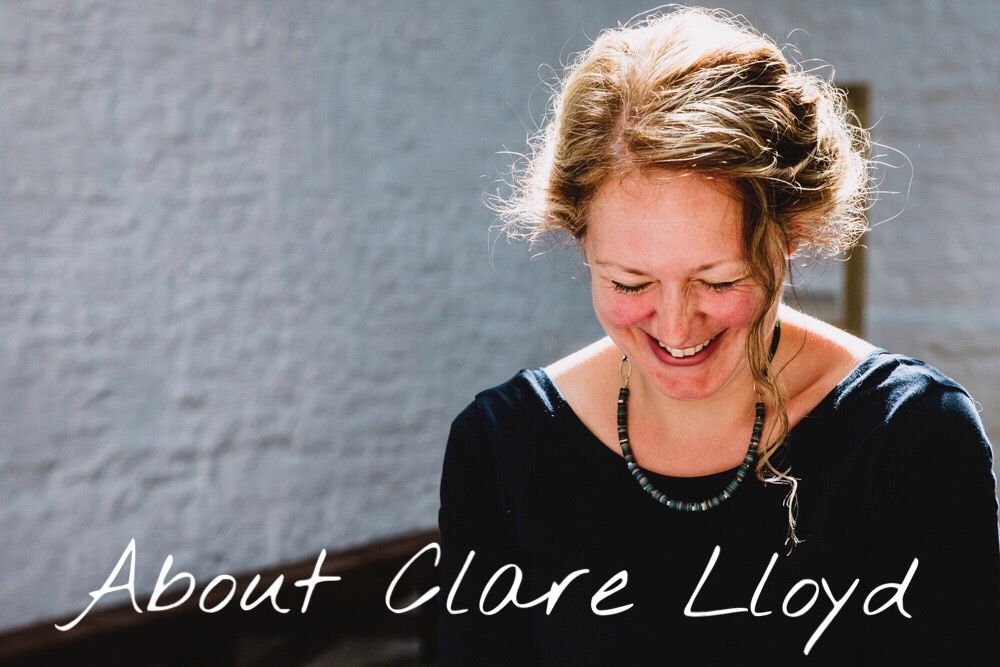 Clare Lloyd is an independent British Bridal Hair Accessories Designer and Jeweller based in Somerset, England
Leave a comment on this post
Thank you for for the comment. It will be published once approved.