Les Fleurs Collection - Buy beautiful bridal accessories online
livepages::jquery();?>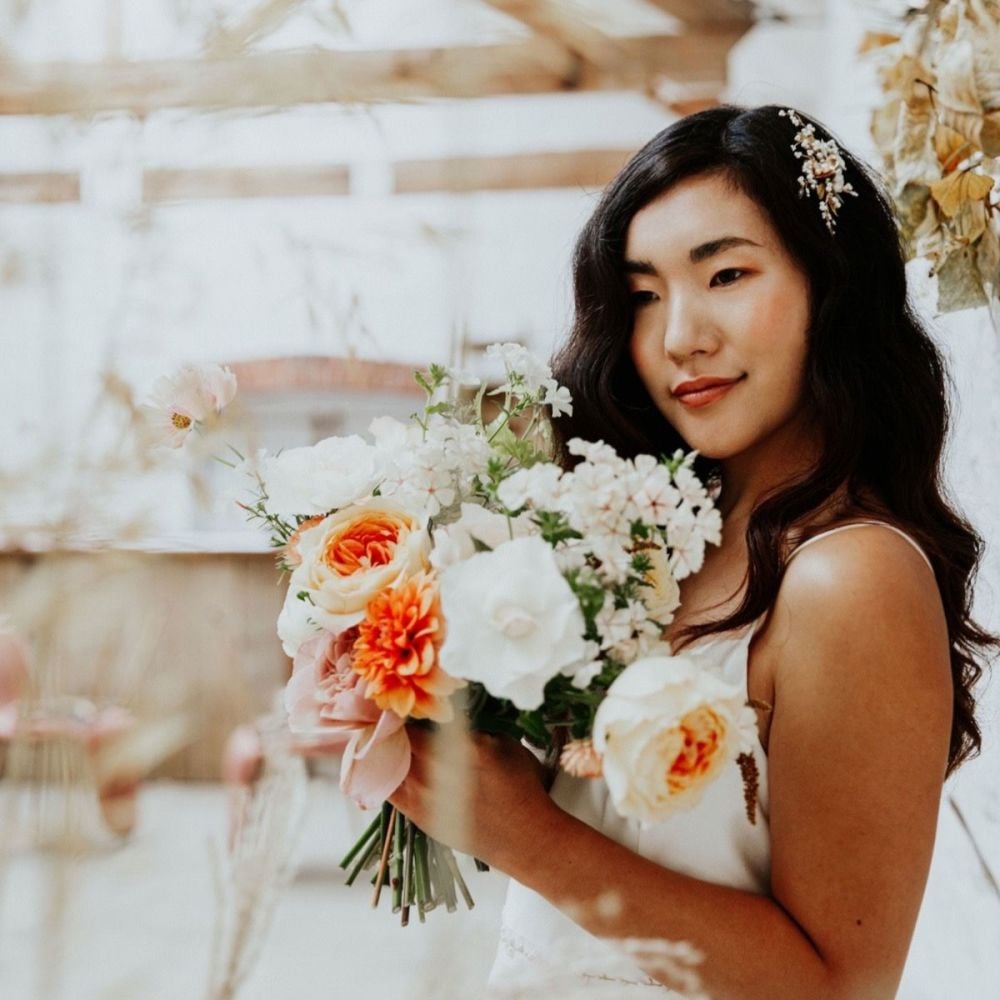 Les Fleurs Collection of Wedding Hair Accessories and Bridal Adornments
My latest collection of bridal hair accessories and adornments is possibly my most intricate and delicate work yet. These designs build and follow on from my previous Aurelian collection and continue the theme of delicate botanical floral inspired hair accessories. Taking inspiration from British flowers from the late summer and early autumn, I have introduced delicate colours and lots of gold - the gold of the late summer sun with pops of coral, mint, teal and delicate whitened gold and pastel enamels.
The collection consists of delicately beaded floral headdresses and headpieces and I have introduced some incredible statement crowns in this collection - some really extravagant and decadent designs.
You will also find some new wedding hair comb designs in various sizes and delicate hair pins - these designs can be worn alone for a smaller, more delicate hair accessory or you can combine them together to create something completely unique to you - I've designed these pieces with maximum flexibility and versatility.
I've added a few of my favourite lightweight headpiece designs that can be easily pinned into position in your hair offering you many choices in how to style them. This collection sees some delicately beaded mirror image headpieces that can pin into the back of the head resembling angel's wings or delicate branches. I think these are my favourite designs from this new collection.
This collection is largely floral and it is also made using vegan materials so no freshwater pearls in this collection just glass and crystal. The exception is some of the silks used - I am working my way through my collection of silks and as I replenish my supplies I am choosing only bamboo or peace silks so if this is something that is important to you, please ask and I can use these kinder alternatives to traditional silks. Once my stocks of traditional silks have been used, I will only be using peace silk or bamboo silk.
The lookbook shoot by Oxi Photography can be seen here - I hope you enjoy the new collection.
Categories: