Omorfa Fylla 'Beautiful Leaves' Collection - Buy beautiful bridal accessories online
livepages::jquery();?>
My first collection of wedding hair accessories made from completely recycled precious metals is finally here. I've named this collection 'Omorfa Fylla' which means 'Beautiful Leaves' in Greek. This collection is very much influenced by the exquisite leaf and laurel wreaths of Ancient Greece and these are my modern interpretation of an ancient craft.
Each headpiece, hair pin and headdress is made by hand to order using old fashioned goldsmithing tools and techniques. Each headpiece is hand pierced, soldered and formed by hand and is shaped using doming blocks to perfectly curve and fit around a human head. These are beautiful and very special headpieces and they're designed to last for a very long time and become treasured heirlooms to pass down through the generations.
I started working on this collection in the summer of 2019 when life was quite different and it's been something that has been very important to me - I wanted to make a collection of beautiful future heirlooms that were made in as kind and gentle way as possible; that did as little damage to the planet and it's inhabitants but would still be utterly beautiful and precious to the women who they're made for. Each of these headpieces is available in recycled sterling silver and brass with copper and 9 carat gold available upon request.
This collection hasn't been launched in the usual way so I've had the product shots done first and the model images came later. Life has been far from normal over the last couple of years. The collection shoot was featured on Love My Dress in Autumn 2021 which can be seen here.
These beautiful images have been styled and taken by Kate Cullen.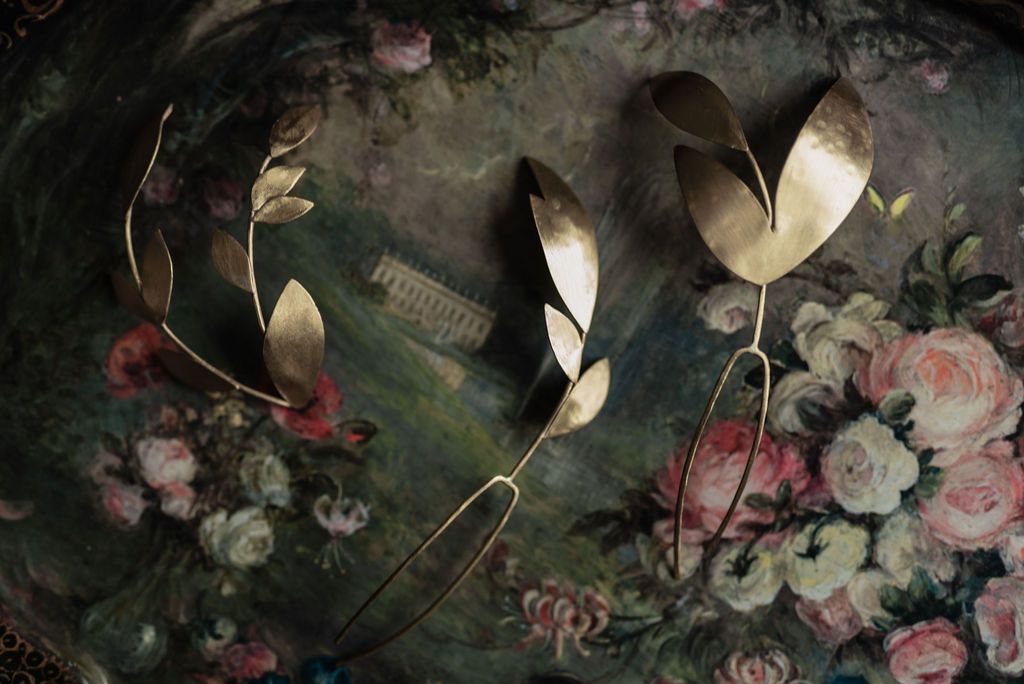 Categories: